---
Accordingly, General Motors means performance and progression, but nevertheless it is also about aspiration and peace at the same time.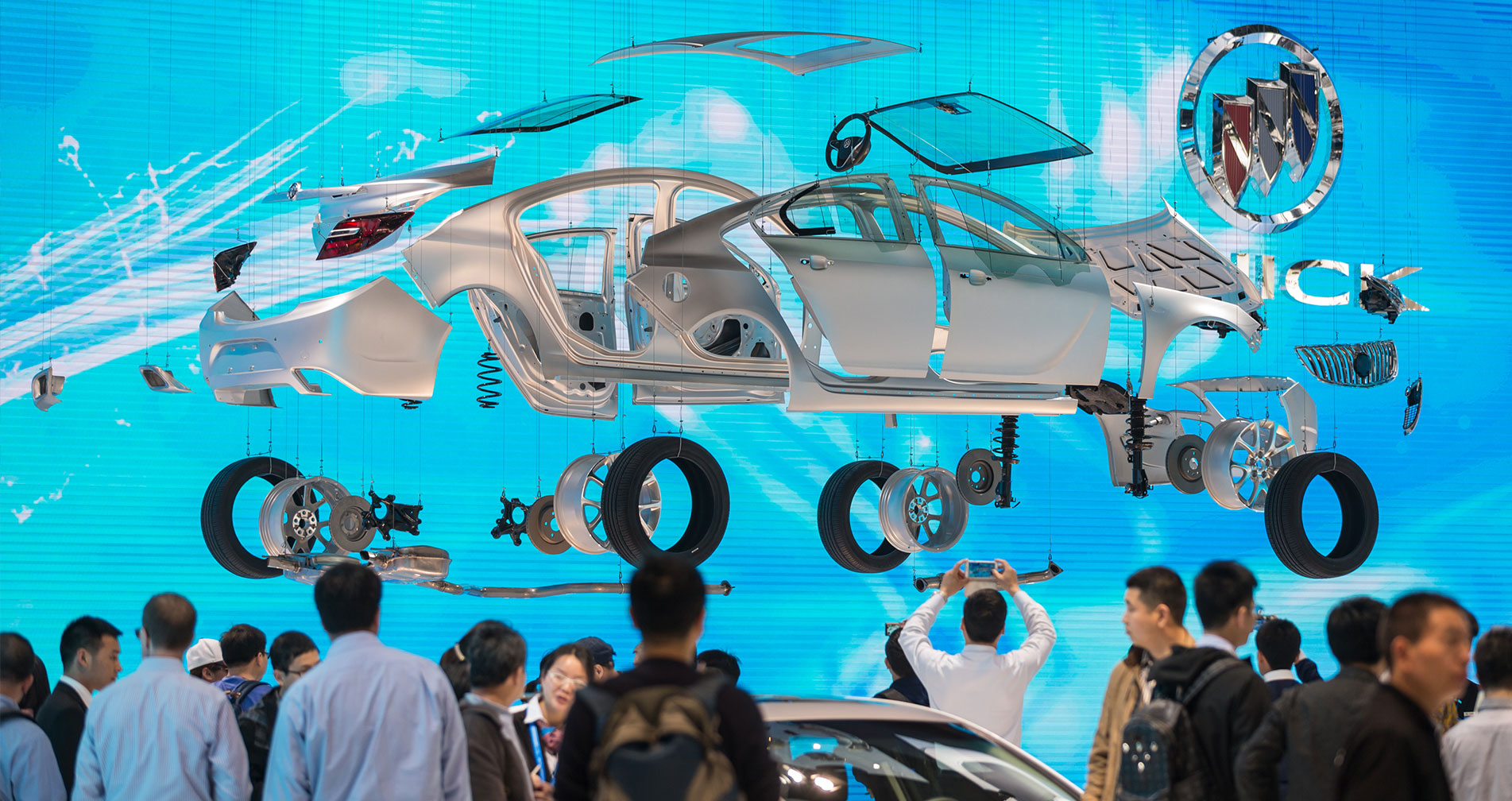 Six themes as a storyline upon the history of General Motors' automobiles
General Motors has been pushing the limits of transportation and technology for over 100 years. The team brings wide-ranging perspectives and experiences to solve the complex transportation challenges of today and tomorrow. As one of the first automotive companies, GM has always pushed the limits of engineering. But it is much more than this. Since the first models like the Buick Y-Job or the Roadmaster Riviera it is also much about pleasure and passion. As a guiding principle at Auto Shanghai, I wanted to combine these attributes with the technological and socio-ecological ones.
The dismantling of automobiles as part of the brand experience
The interplay of all attributes together was of thematic importance for me and so I took this principle of GM's attributes as basis for the visual identity, which was also adapted as a dramaturgy on the exhibition stand. Together with Bellprat Associates as scenographic service provider, I developed a concept based on color and form coding. This now applied to the architecture, the wayfinding and the content. Developed together with the legendary artist Paul Veroude, who became known as an installation artist through the dismantling of automobiles, we created an unique brand experience.
A well-balanced mixture of architecture, art, design and technology
The exhibition was expanded by other showrooms such as the Bose Grand Theater as a panorama cinema with 3D sound and a projection mapping showroom that introduces the audience into the world of the vehicle features and their operation on different terrains. All in all, a multitude of content had to be produced in a huge variety of formats and resolutions for all areas: the high-res LED content, full panoramic animations, generic interfaces for the projections, explanatory sequences as components of the projection mapping simulated UI as well as diverse TVCs on various screens. The result was a multimedial orchestra work based on the coordination of a large amount of different service providers.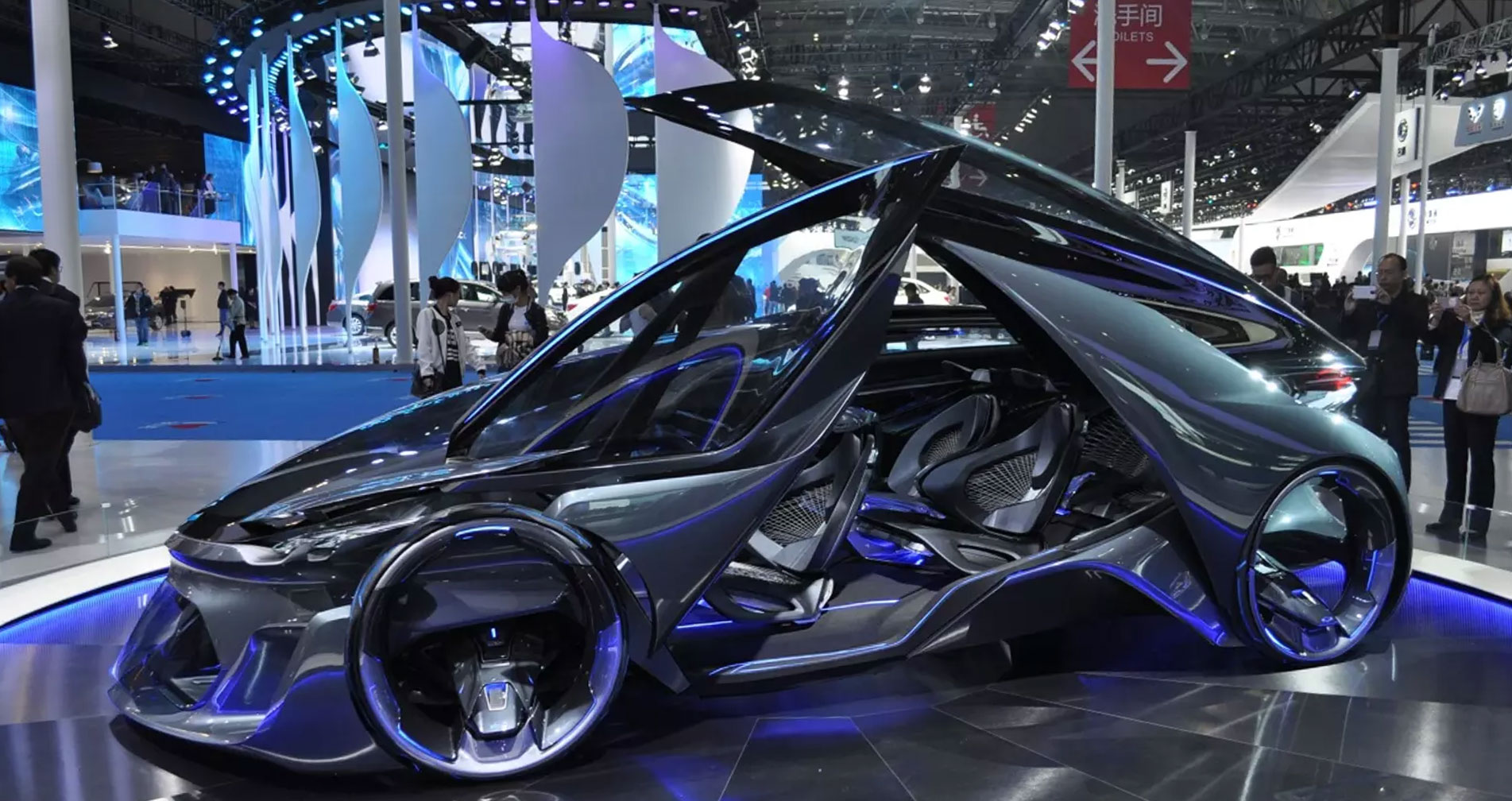 ---
The viewer was able to experience directly what it feels like to drive the latest car models and was brought to it in an entertaining way.