The first move. From Interface Design to Audiovisual Media. Starting studies in 1998 at the Bauhaus in Dessau in the era of techno music and abstract 3D visuals.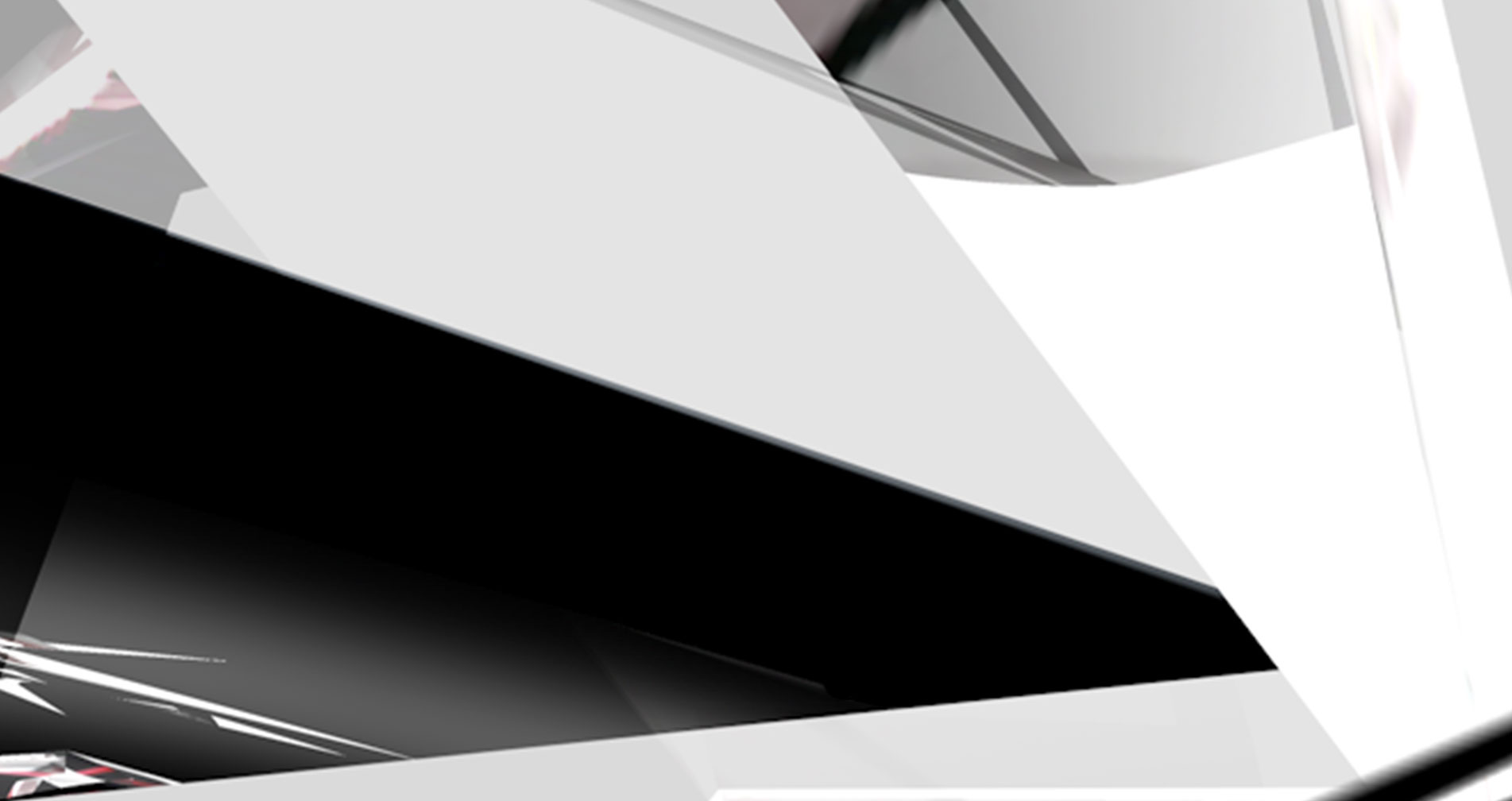 The launch of Apple Quicktime v4.0
With the introduction of a new Quicktime in 2000, Apple established a progressive standard for pictures, moving images and interactive media. Then it was not only possible to edit and compress films and animations, it was also possible to make VR scenarios. Single sequences could be combined with others, could be enhanced with audio and one was able to make linear storytelling interactive. The spectrum of possibilities seemed endlessly. And to bring this very wide range of possibilities closer to consumers an interactive CD-ROM as part of a study project was created by using Macromedia Shockwave. The software was kind of an e-learning tool that opened up all functions of Quicktime. With selecting certain input parameters customized output results opened up. Everything was clearly arranged and visualized with multimedia content. A senseful alternative to common tutorials.
A co-operation between the City Marketing Association of Magdeburg and Cinemaxx theaters for the launch of an advertising campaign in 2003.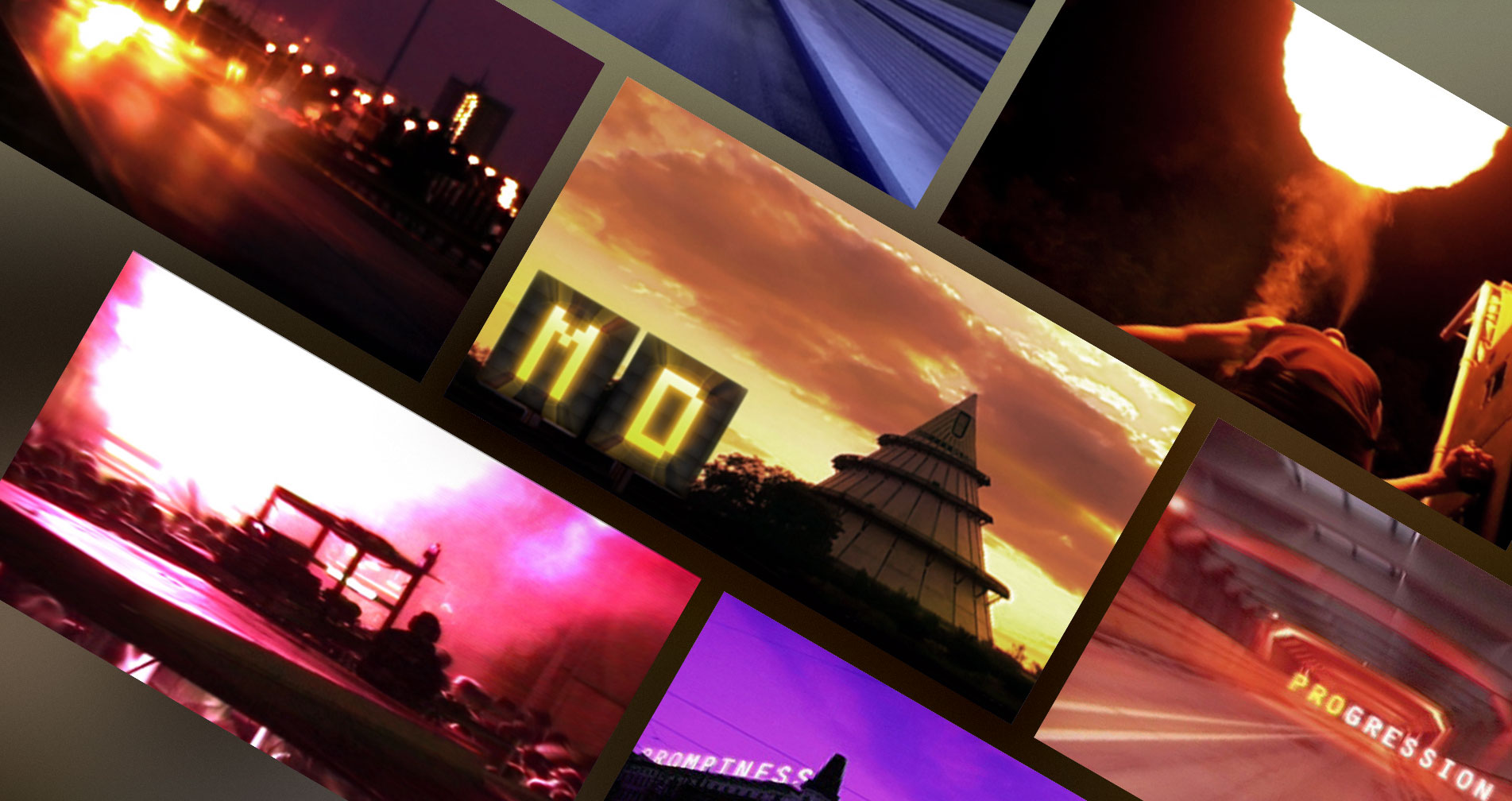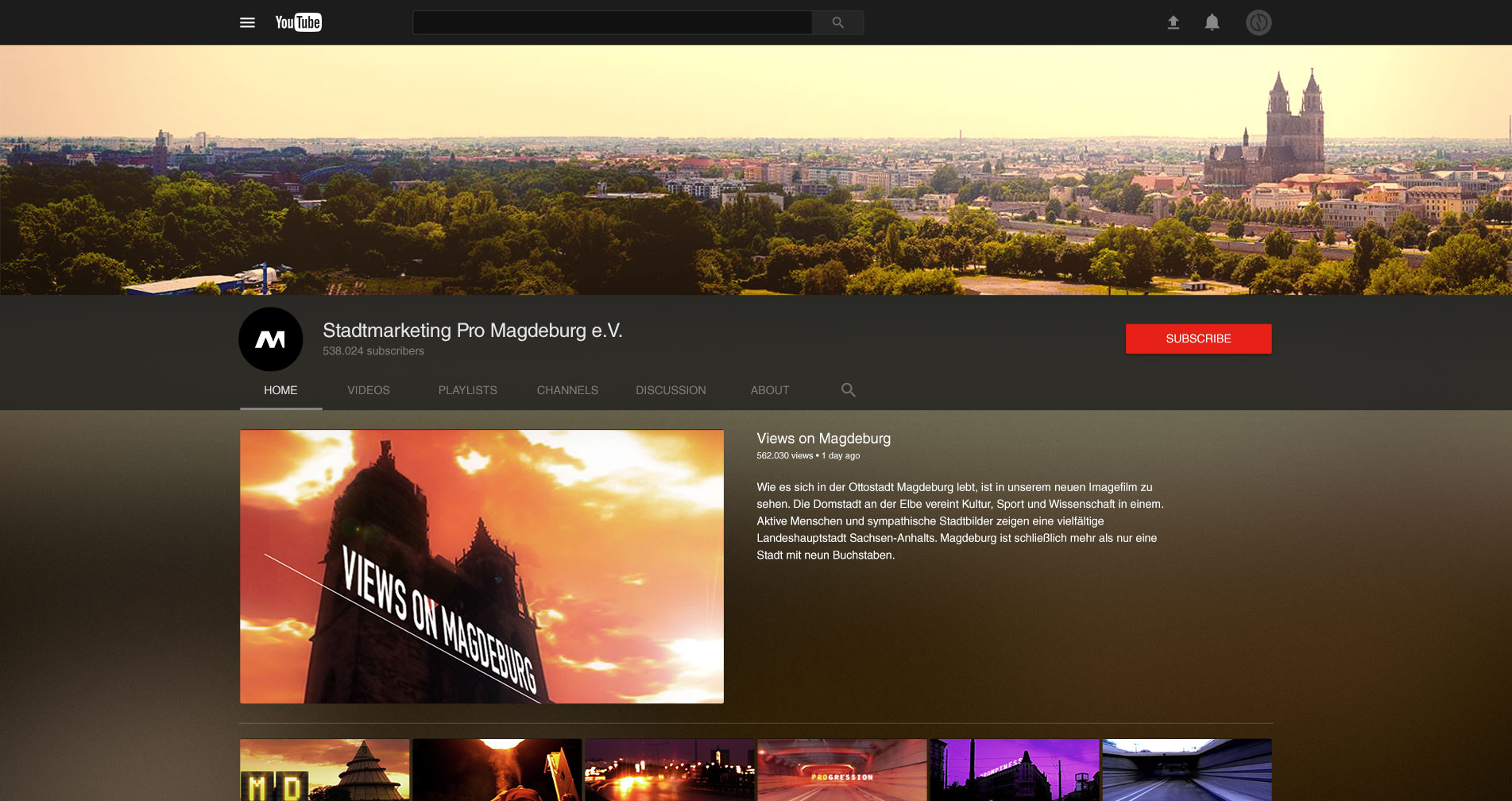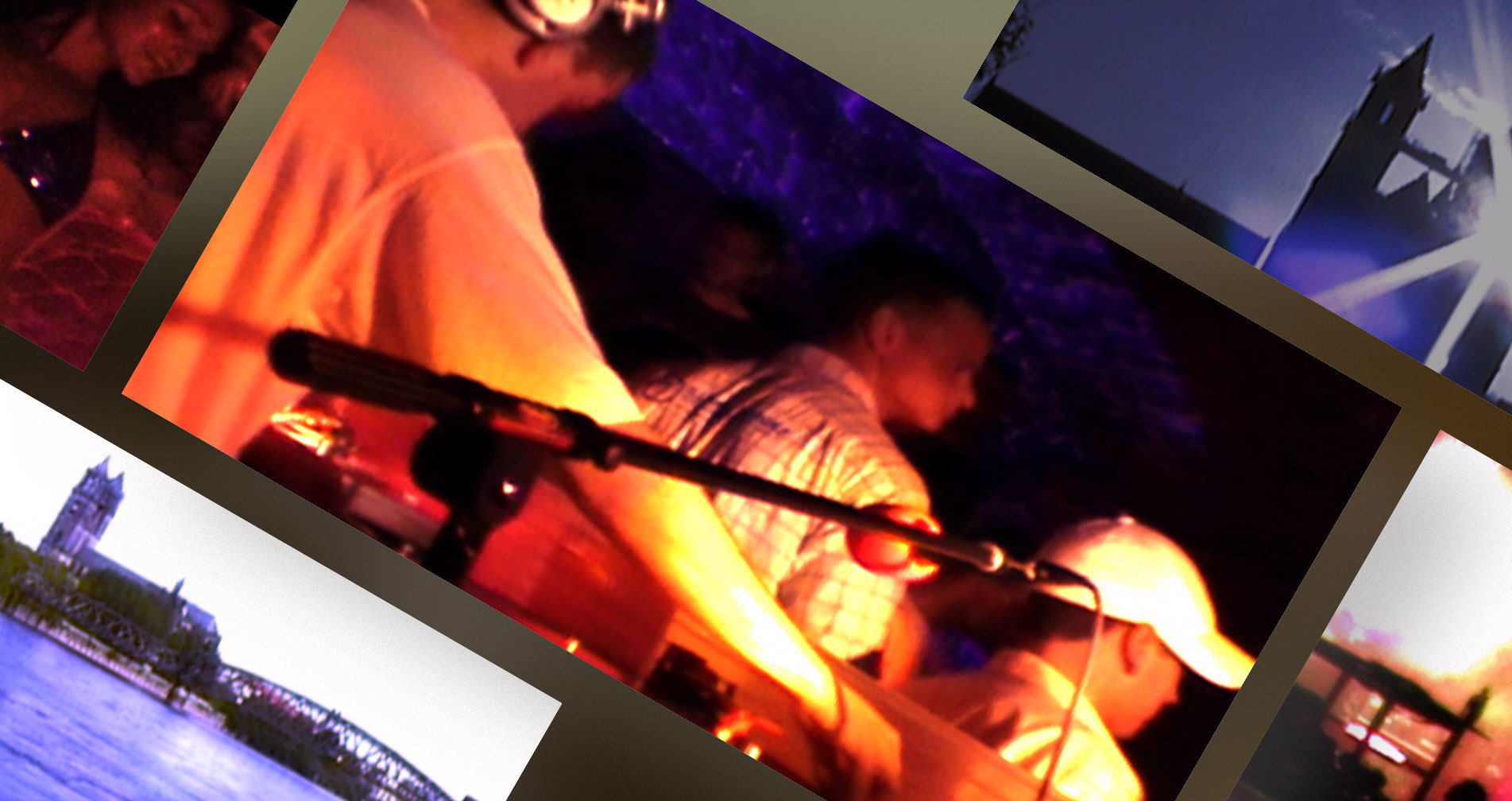 The first audiovisual communication action for an East German city
Together with the city marketing association ProM, which takes care of the public relations and the organisation of important events of the city of Magdeburg, I initiated and created a 360° communication campaign as my thesis at the Bauhaus in 2003. The intention was to improve the image of the state capital of Saxony-Anhalt. Thus, the focus was set on customized films for different target groups, which were then specifically placed on the appropriate channels. In collaboration with Cinemaxx I created specific cinematic spots for the target group up to 35 years, TV spots on local television for the age group up to 65 years, various short videos for POS, which were customized for the clients of the stores or tourist centers. For sure, everything was accompanied by initiatives for print and radio. It was rounded off by digital content on the web in particular and just unique for the marketing activities of an East German city at that time. A preliminary stage to today's content marketing.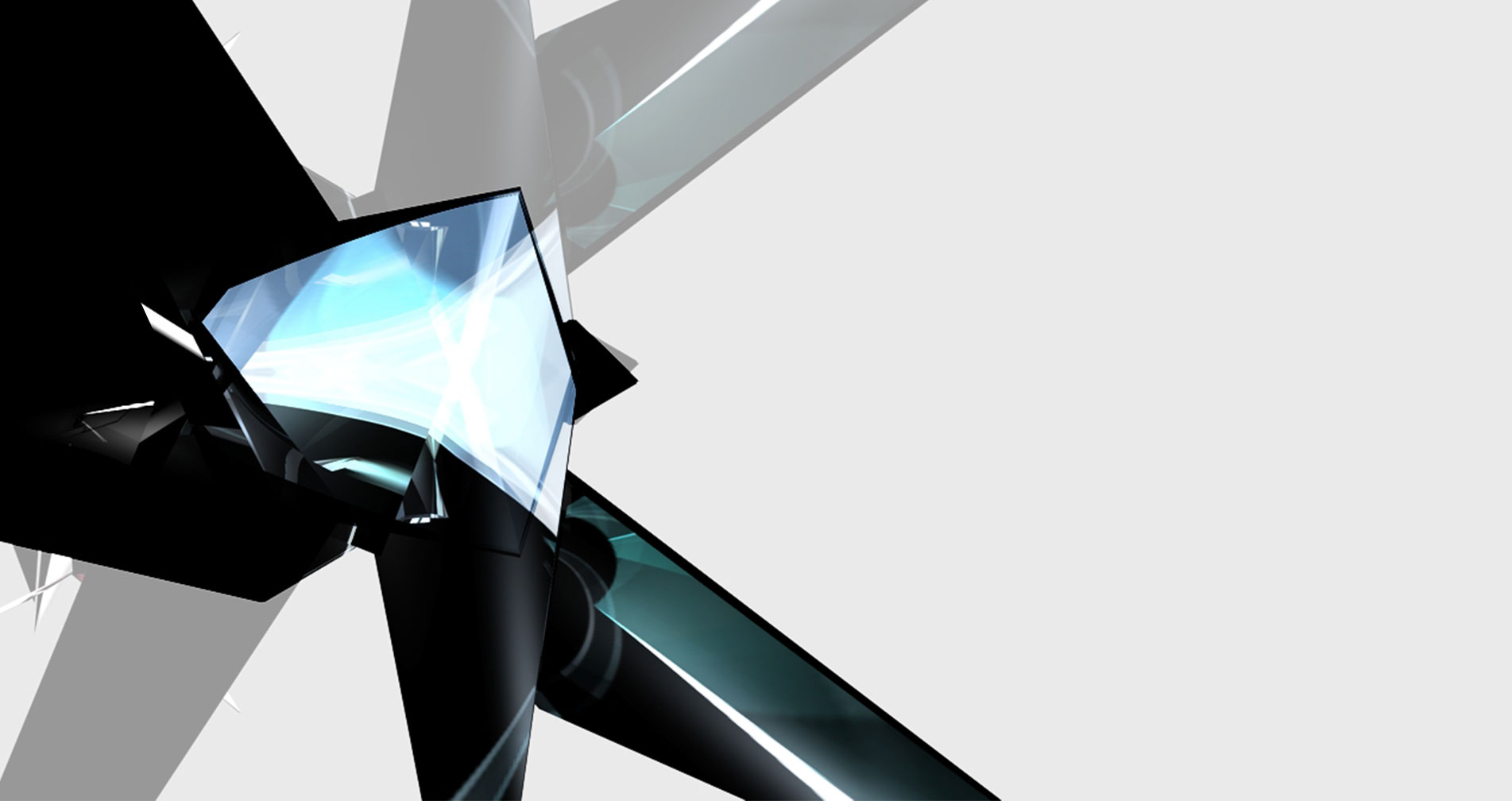 Exploring the intersections of art, visual design and animation in space as a new creative subject. The upcoming interest for immersive environments.
A new kind of digital creation: it's neither film nor conventional animation
With the constantly improving resolutions of projectors, larger synchronizable displays and as a result of more powerful graphics cards, my interest in immersive exhibitions grew. In 2001 I initiated the installation »Synthesis«, a freely accessible staging all around a variety of themes related to perception, speed, time, environment and media. Based on the works of Jean Baudrillard and Paul Virilio, I wanted to show up the upcoming digitalization in their diverse facets. The extract from this installation, entitled »Information Violence«, was on rotation at international festivals and exhibitions. From the ZKM to the German Video Award. From Karlsruhe to Tokyo. The film was a novelty in the media world. The mixture of film, 2D motion graphics and 3D animation represented the dealing of mass media with 9-11. Experimental film, animated film, video art, short film? Originally as an example for the media room of »Synthesis«, it became an independent moving image element, also outside of the installation, and was awarded several times.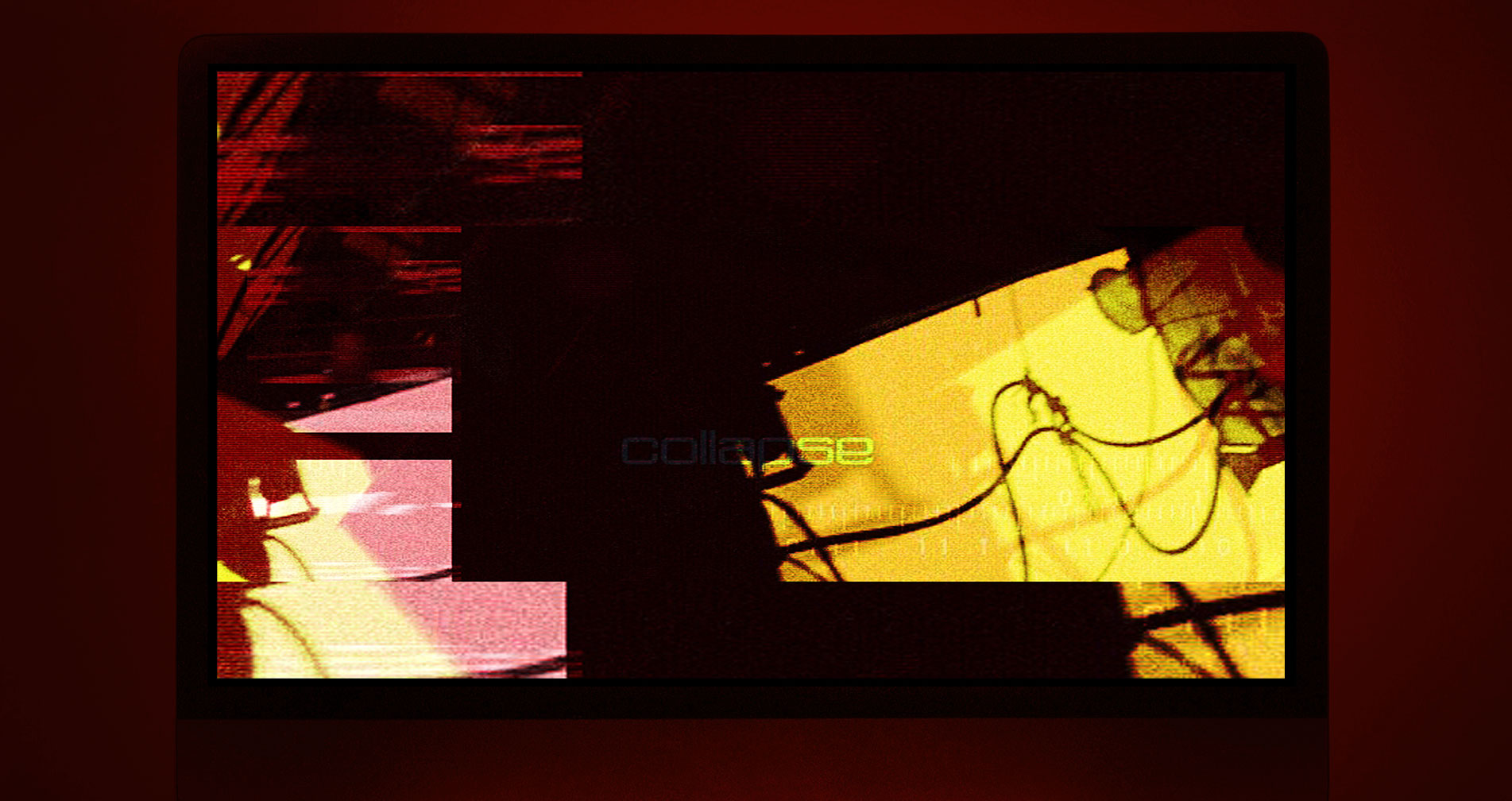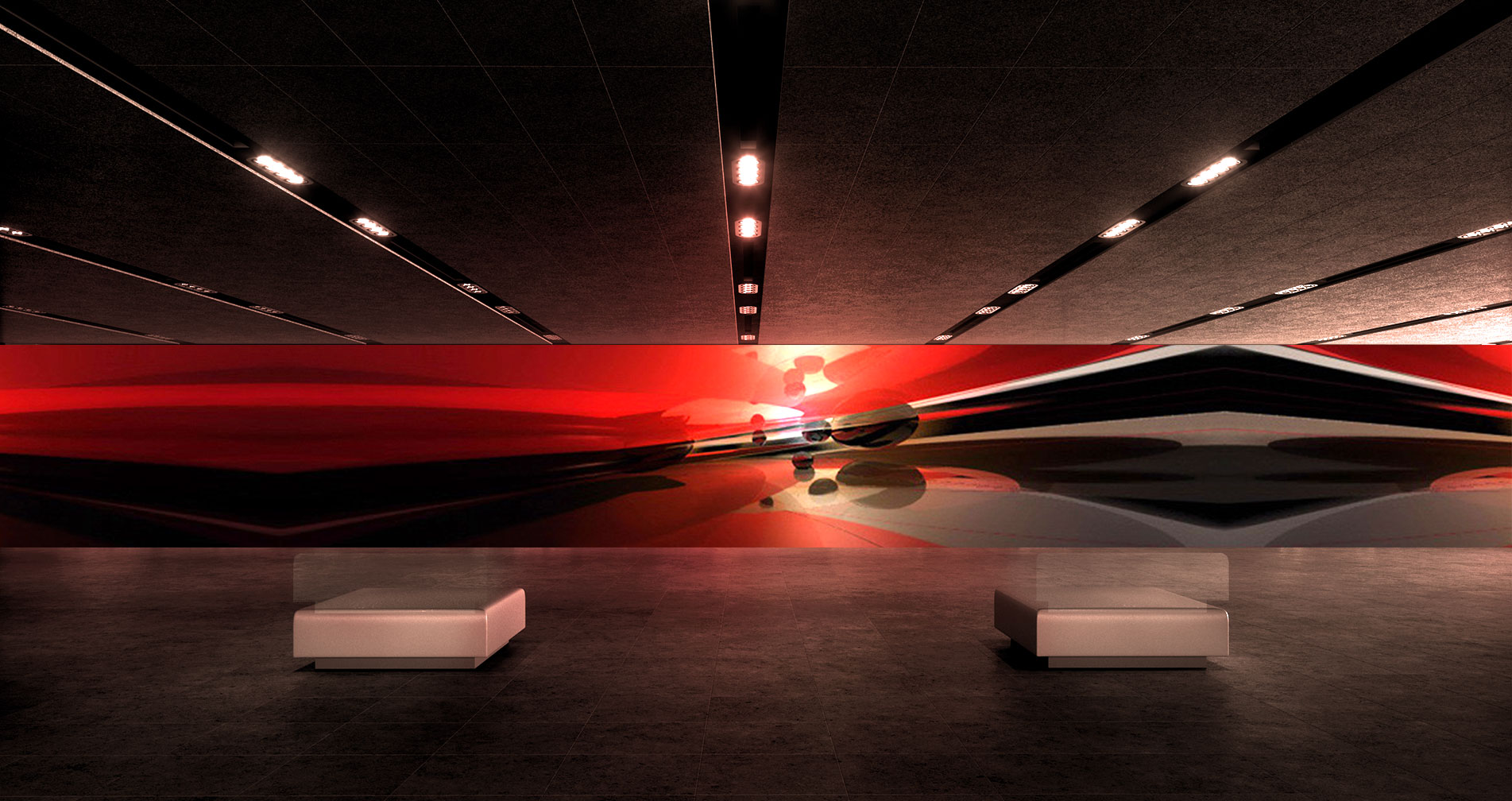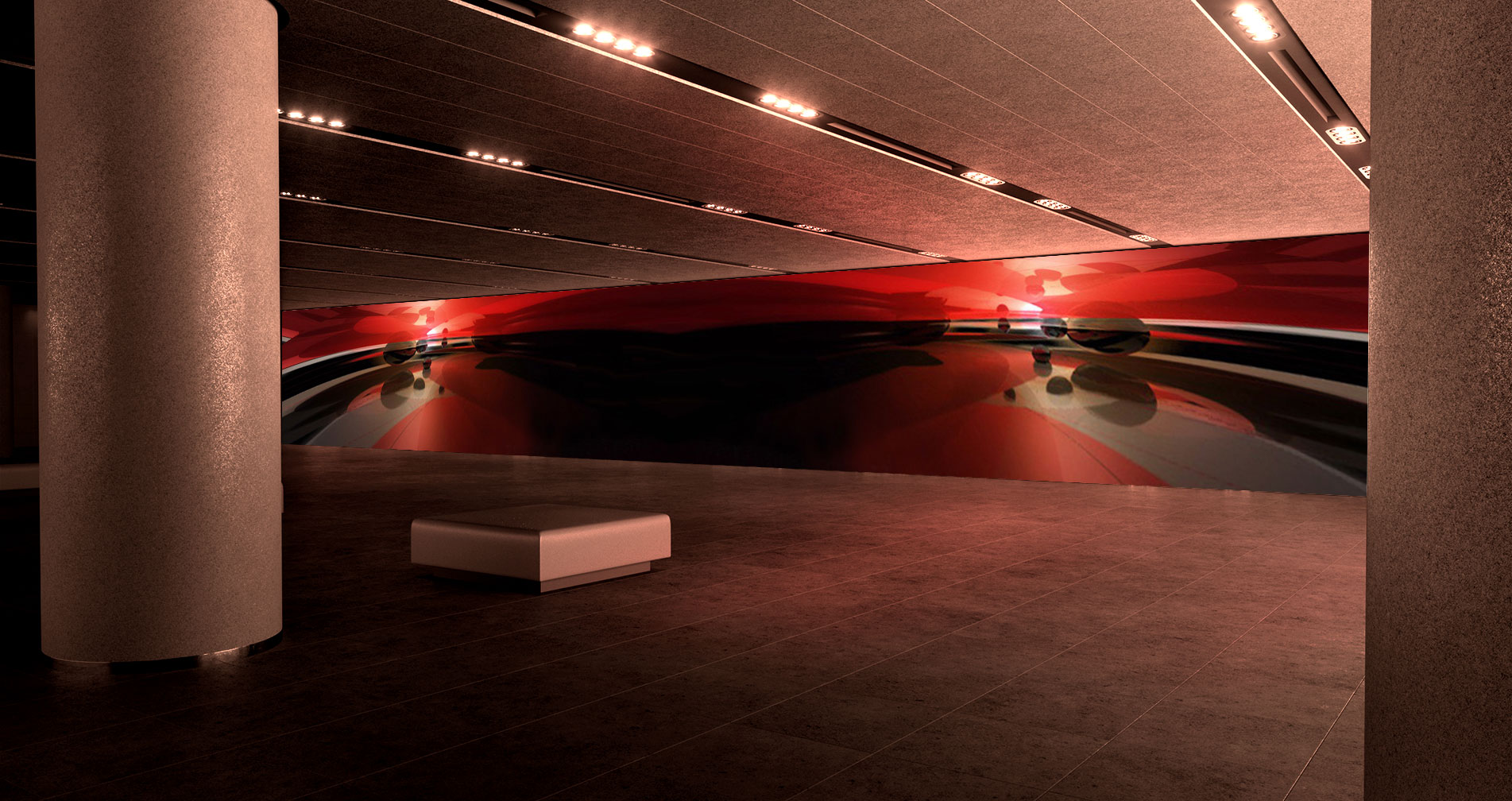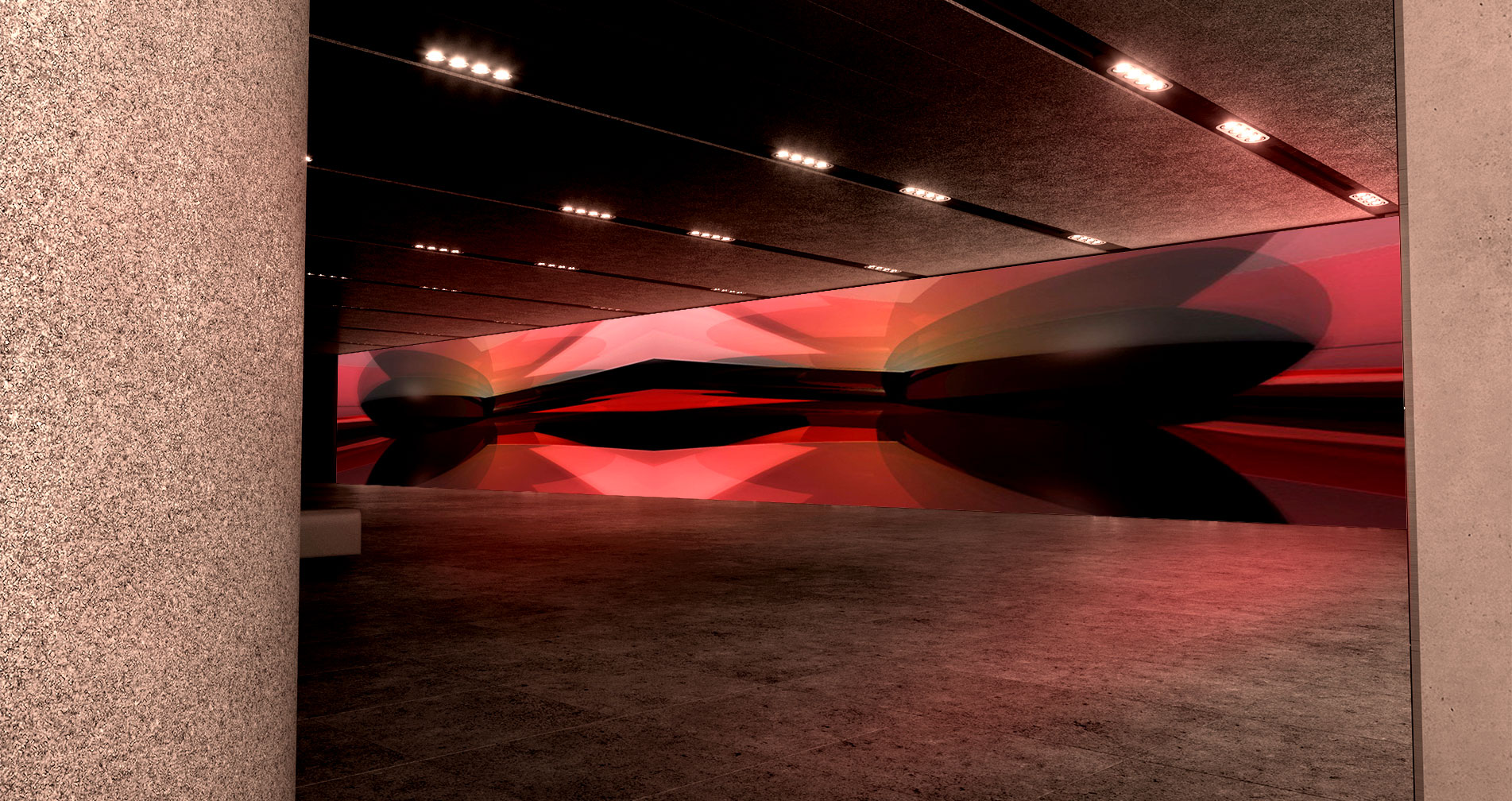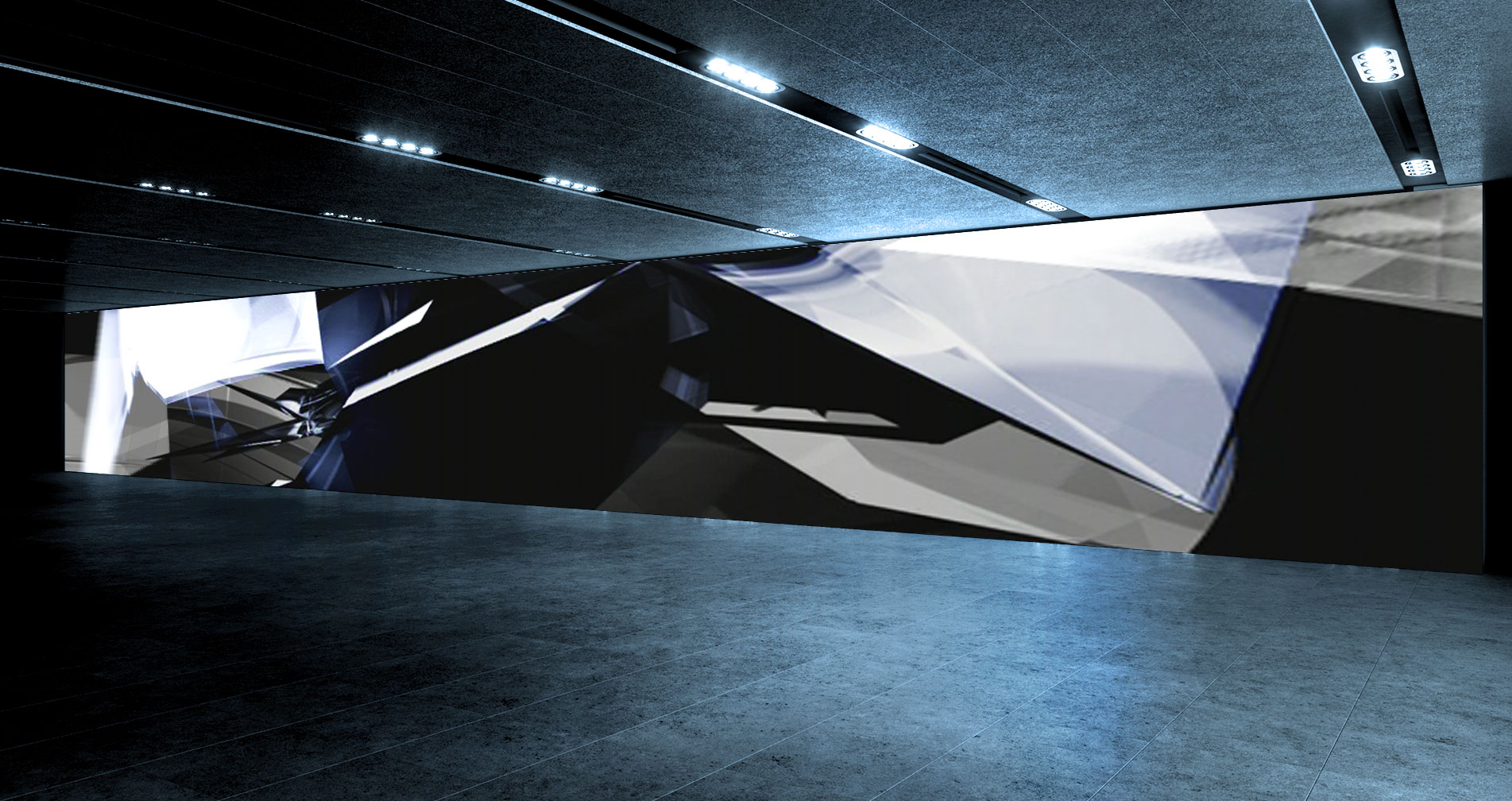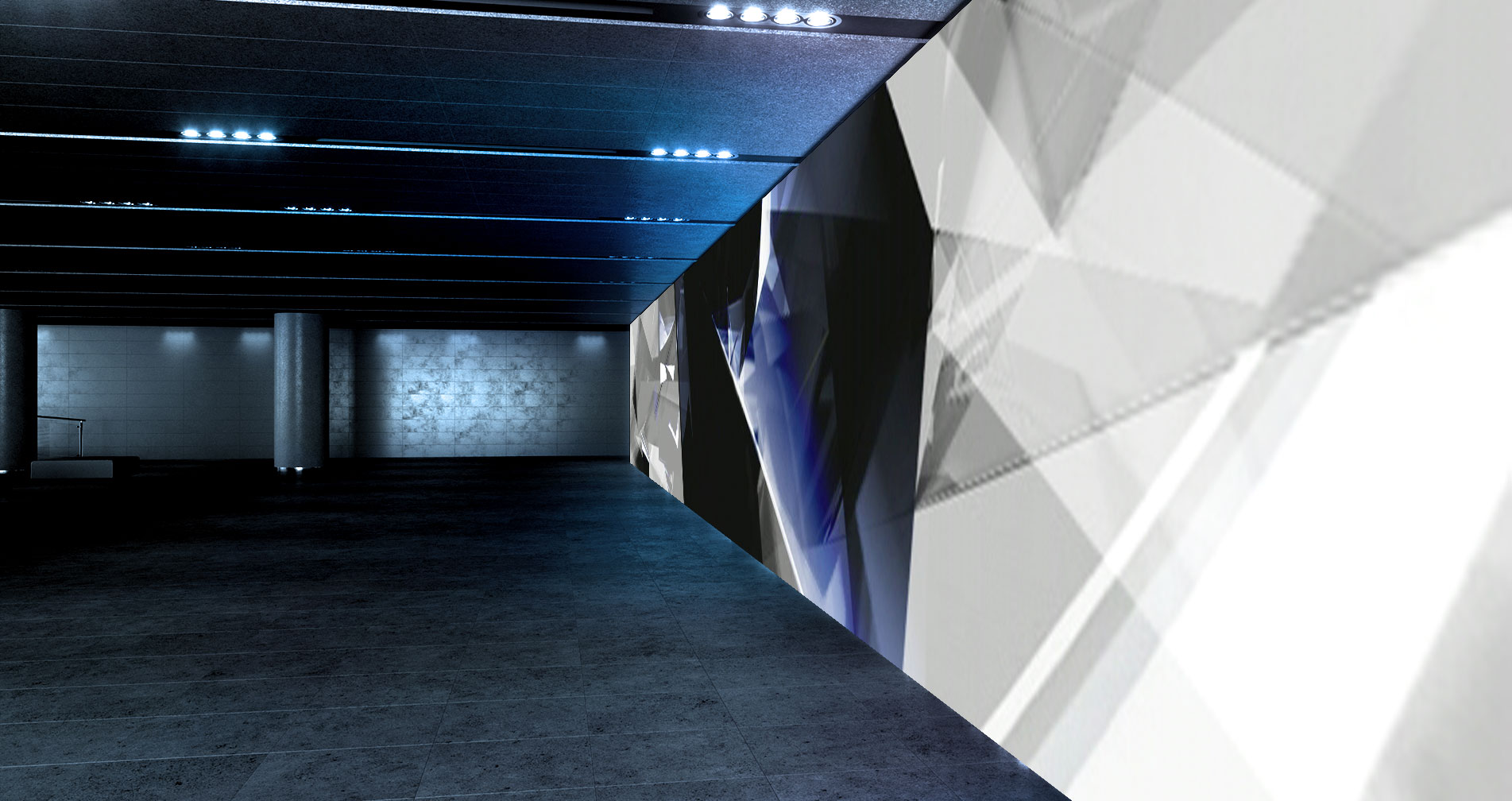 In 2002 several international film and media festivals tried to put my work in a genre. At this point that seemed to be difficult. Today we speak of motion graphics.
---
Exploring interactive media environments, realtime graphics and generative design
My study project at the Cleveland Institute of Arts in 2002, the interactive installation »Fortgang«, was a further development of linear video art at this time. With a self-programmed software, which acted as an intuitive 3D user interface, videos, 3D objects or animated sequences could be used in real time as in VJing manner. They could be played, cut, modified, combined with each other and arranged in the real exhibition space. So, the user could influence the flow of the story in 4 dimensions. Of course, VRML and Shockwave, the predecessors of today's WebGL, were not so powerful at this time that they could handle endless inputs of high resolution video data, but the interaction of all of this together was nevertheless very fascinating. A predecessor of today's projection mapping.
»The Squaring of The Circle« was a motion data based audiovisual exhibition concept done during my studies that has been finished later on in 2009.