Women generally do not deserve any kind of equal treatment
With provocative headlines, BARMER draws attention to gender-sensitive medicine. The time is up to stop all thinking about gender-related diseases! Breast cancer is not a typical female disease and not only men suffer from a heart attack. Anyone can get sick from it. The sooner there is awareness in medicine and in every person, the sooner prevention takes effect.
As Creative Director at TLGG, it was my challenge to set up a provocative awareness campaign across analog and digital channels on this topic, together with my team consisting of experts in many disciplines.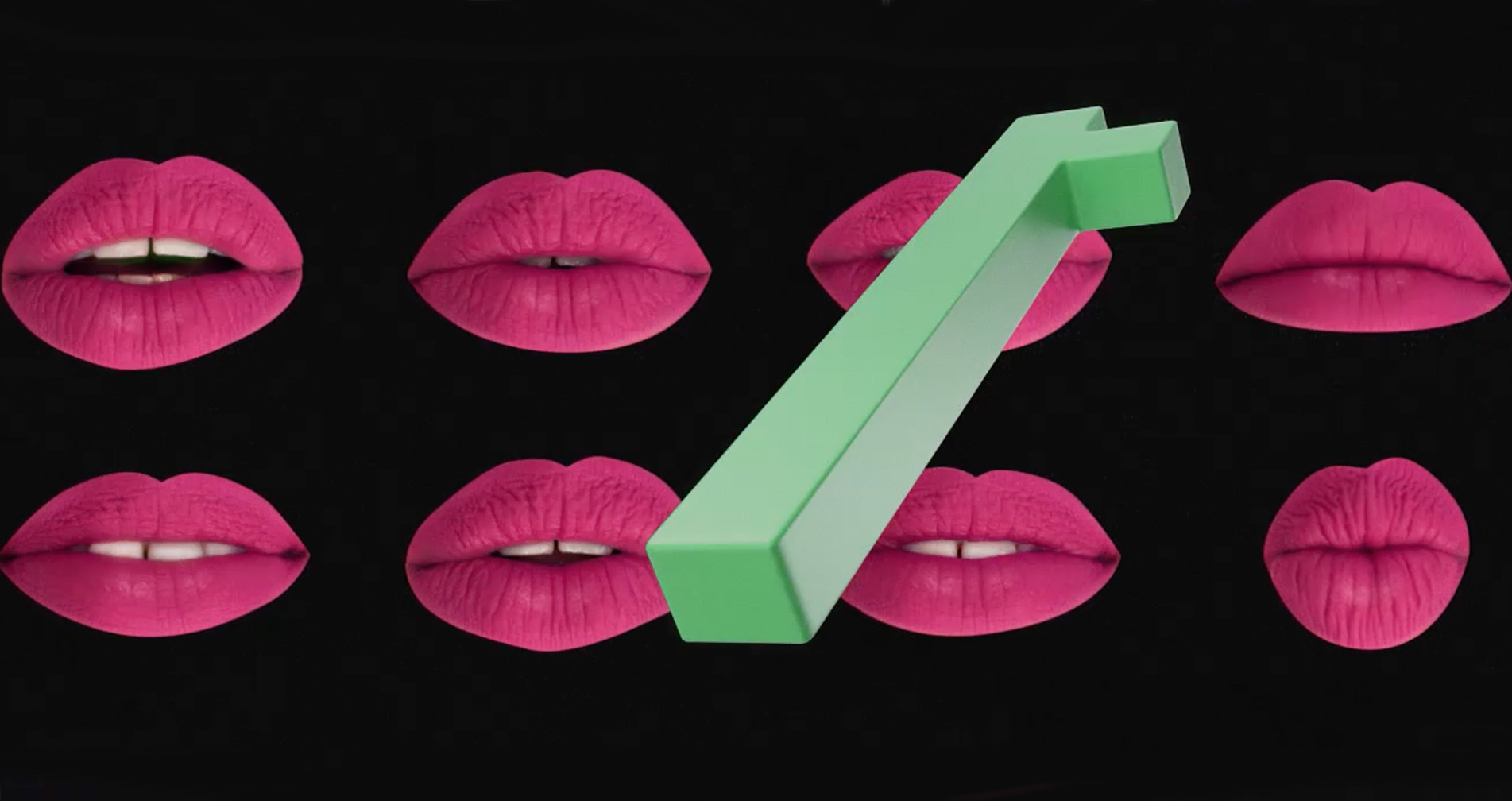 An awareness campaign that obviously shocks before it clicks.
As one of the largest health insurance companies in Germany, BARMER shows its attitude and attracts attention on social media.
Influencer marketing for healthcare topics
In October 2021, the campaign started with the teaser videos on social media fueled by influencers such as Ariane Alter und Jochen Schropp. The educational video was first published on Facebook, Instagram and YouTube and has been promoted since then. Cutdowns from the video are used as a performance accelerator on Instagram and TikTok to transfer the target group's attention to the website.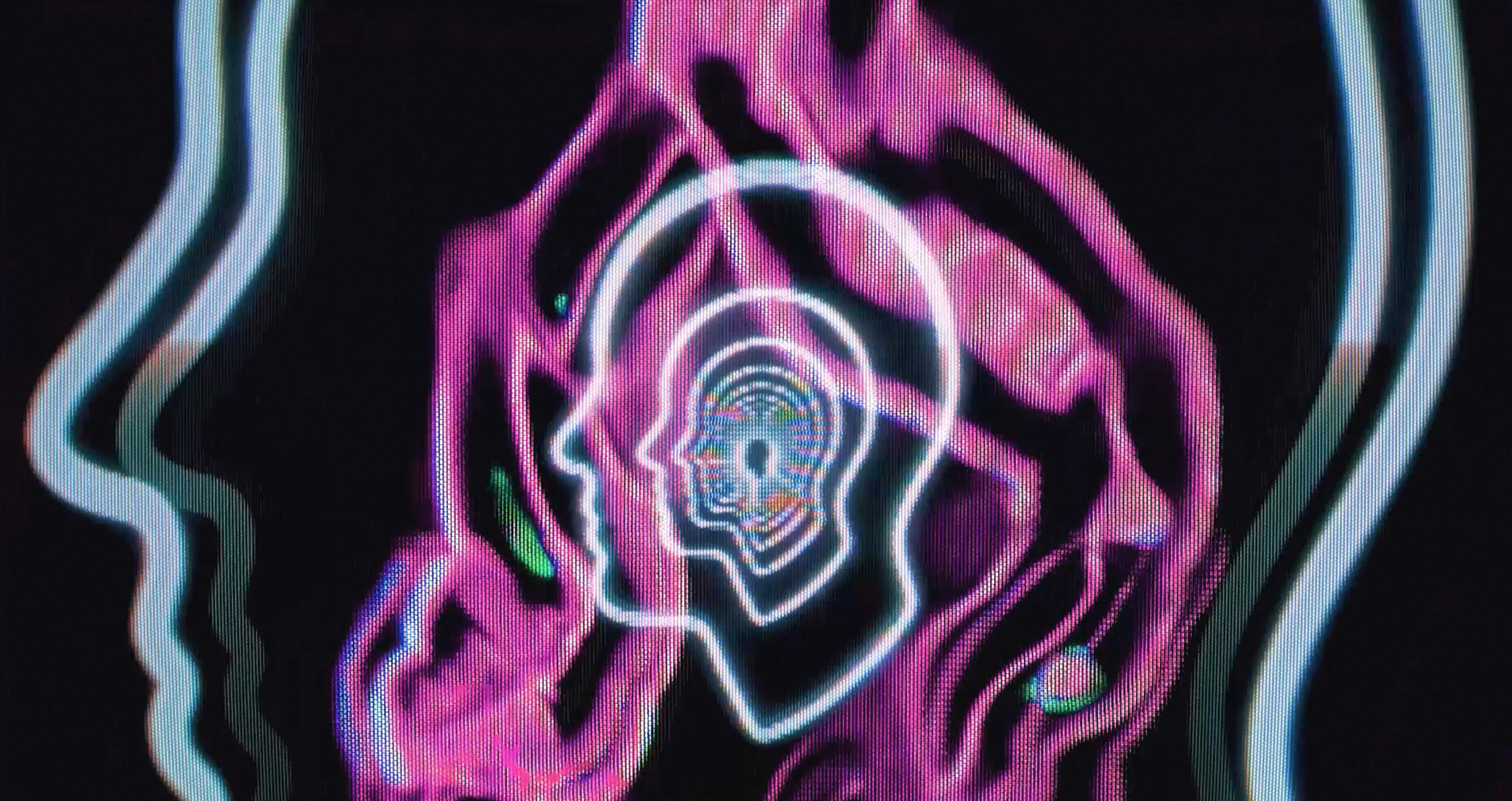 (D)OOH: 18 million contact points in the target group of 18-35 years.
Social media: 6.5 million impressions, 2.8 million video views, 808,000 interactions.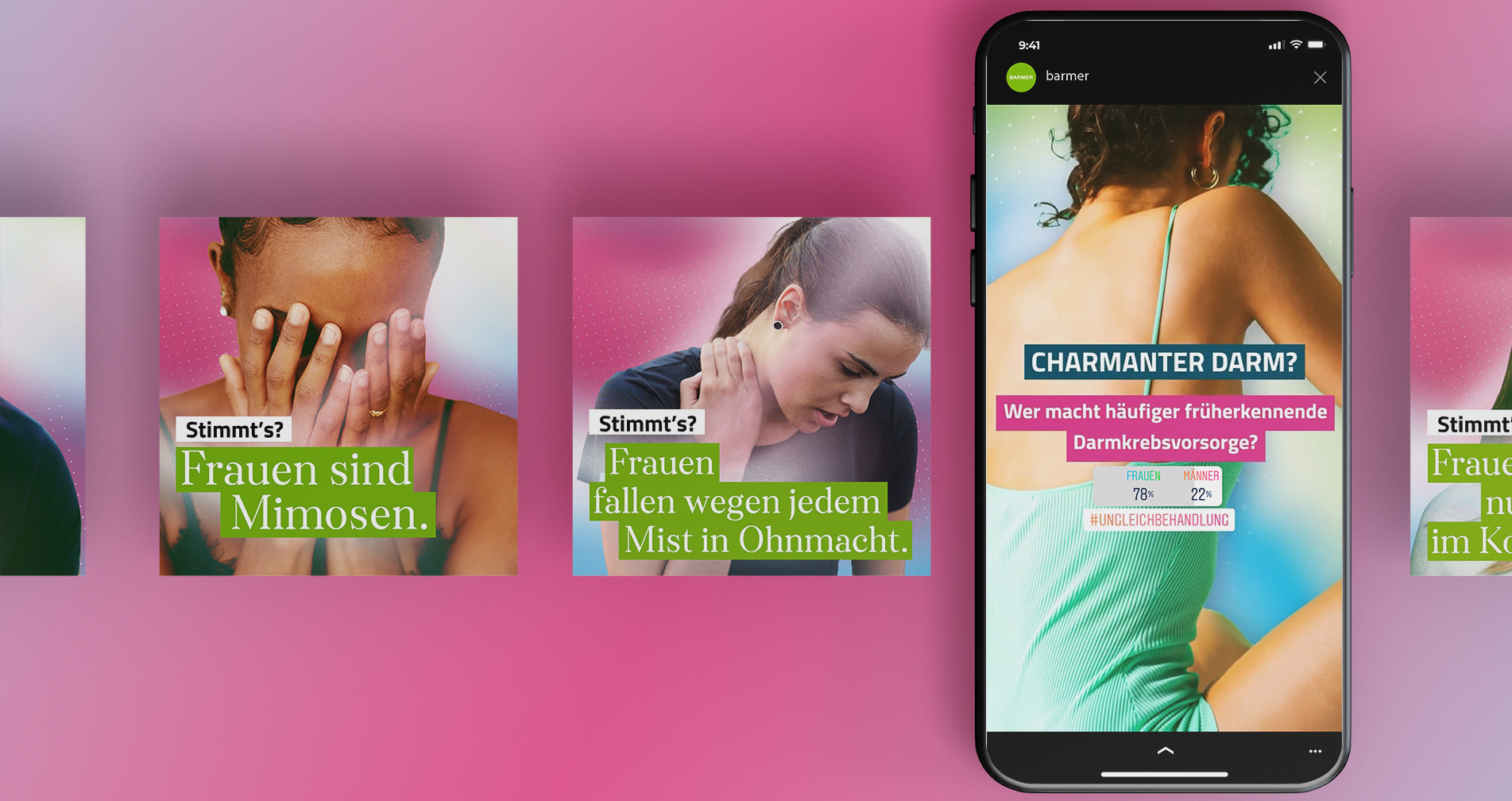 Reaching out in social media ...
With the launch of the campaign, the testimonials published their videos on breast cancer in men and heart attacks in women on their own Instagram channels and started a related promotion with an Instagram story. Since this launch, additional content formats have been set in on Facebook and Instagram as an extended campaign background performance.
... expanding to the largest German cities
Various (D)OOH placements in the cities of Berlin, Düsseldorf, Munich, Cologne, Frankfurt and Stuttgart were booked for the campaign. Printed posters in different sizes rounded off the 360° communication. Streetfences in the trendy urban area of Berlin ensure that a young scene target group in particular could be reached.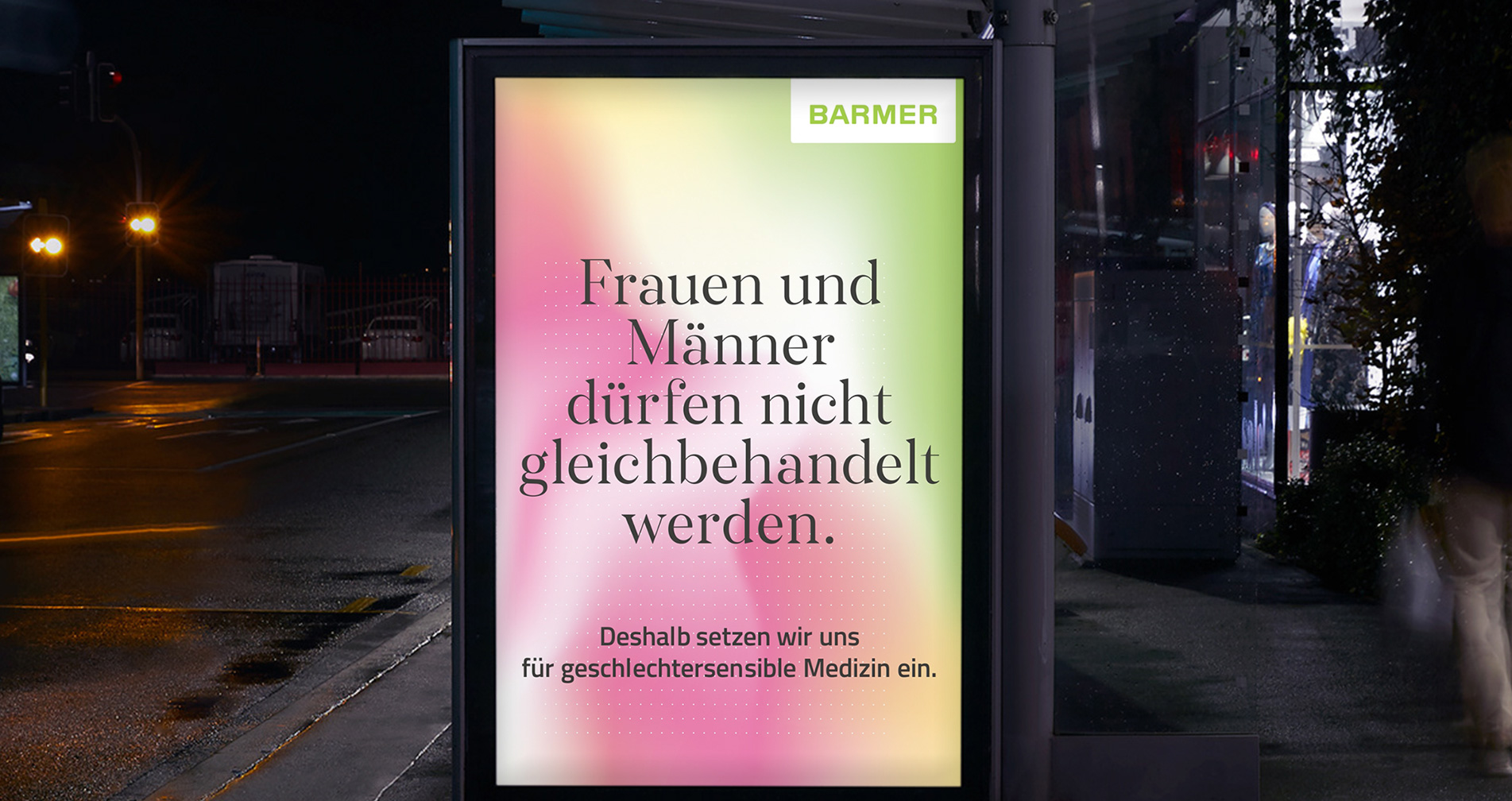 The continuous cheering-on of the campaign with further content ensures the engagement of the target group.