---
Why should not a bus be a contemporary piece of art?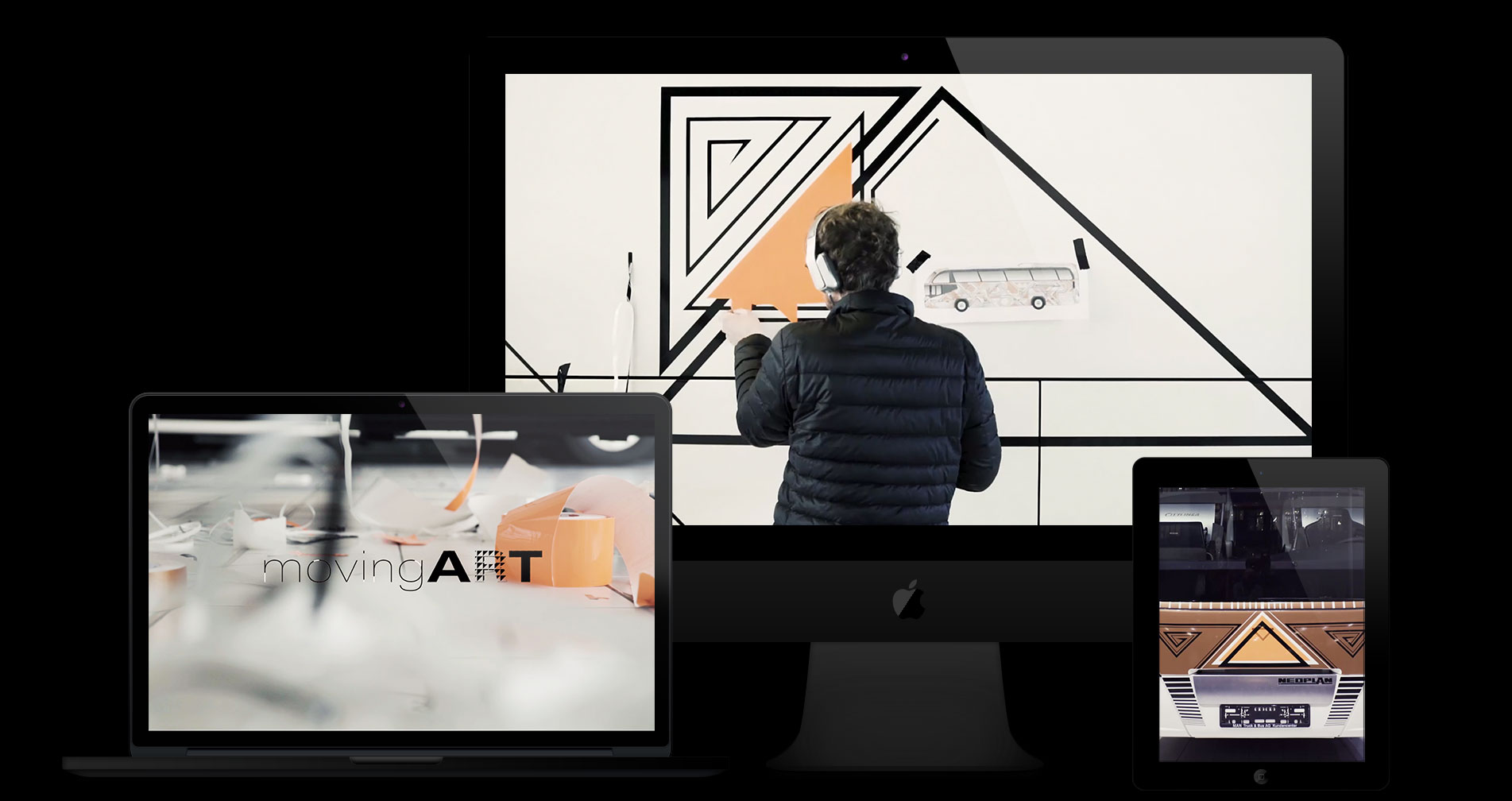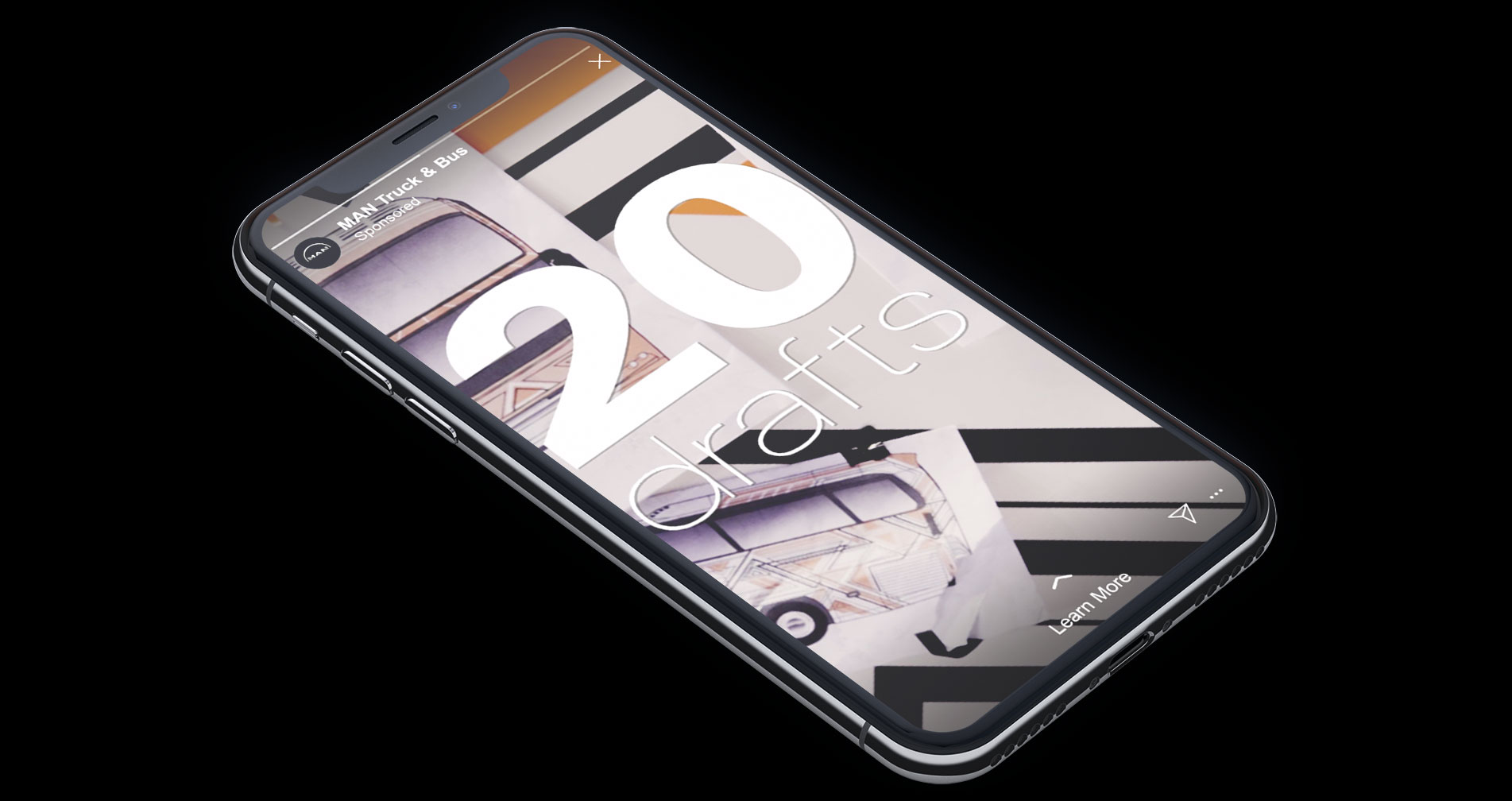 #movingART for MAN Neoplan
Our central question was how to gain interest of a new and younger target group for MAN buses. How can we reach people on channels that have not been relevant for MAN until then? What makes a bus much more interesting? Together with the Berlin artists of the Klebebande, three bus models were individually designed and sent on tour in three German cities. Three visual interpretations of different cityscapes were presented on the Neoplan bus models Skyliner, Cityliner and Tourliner with the medium tape art.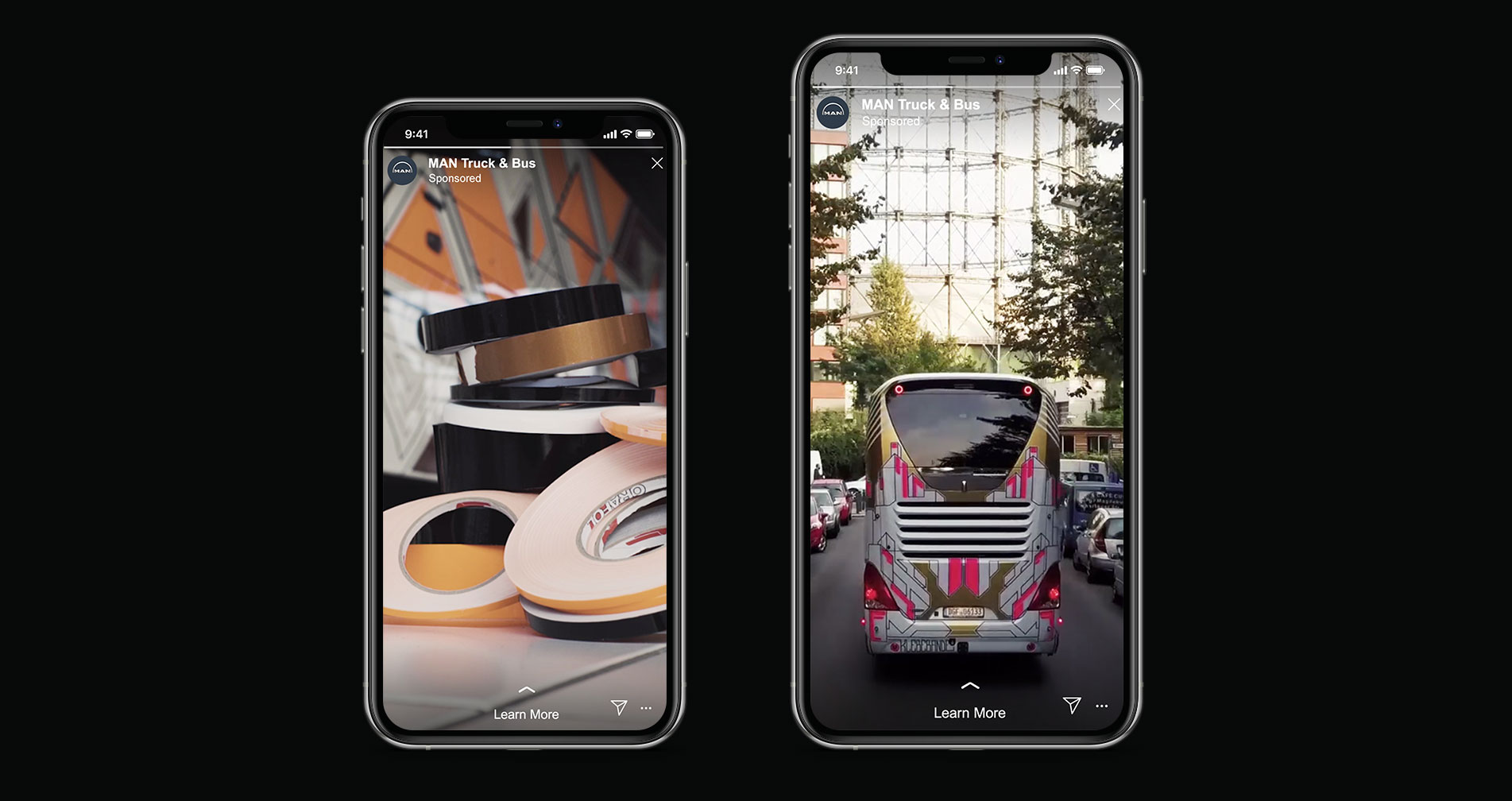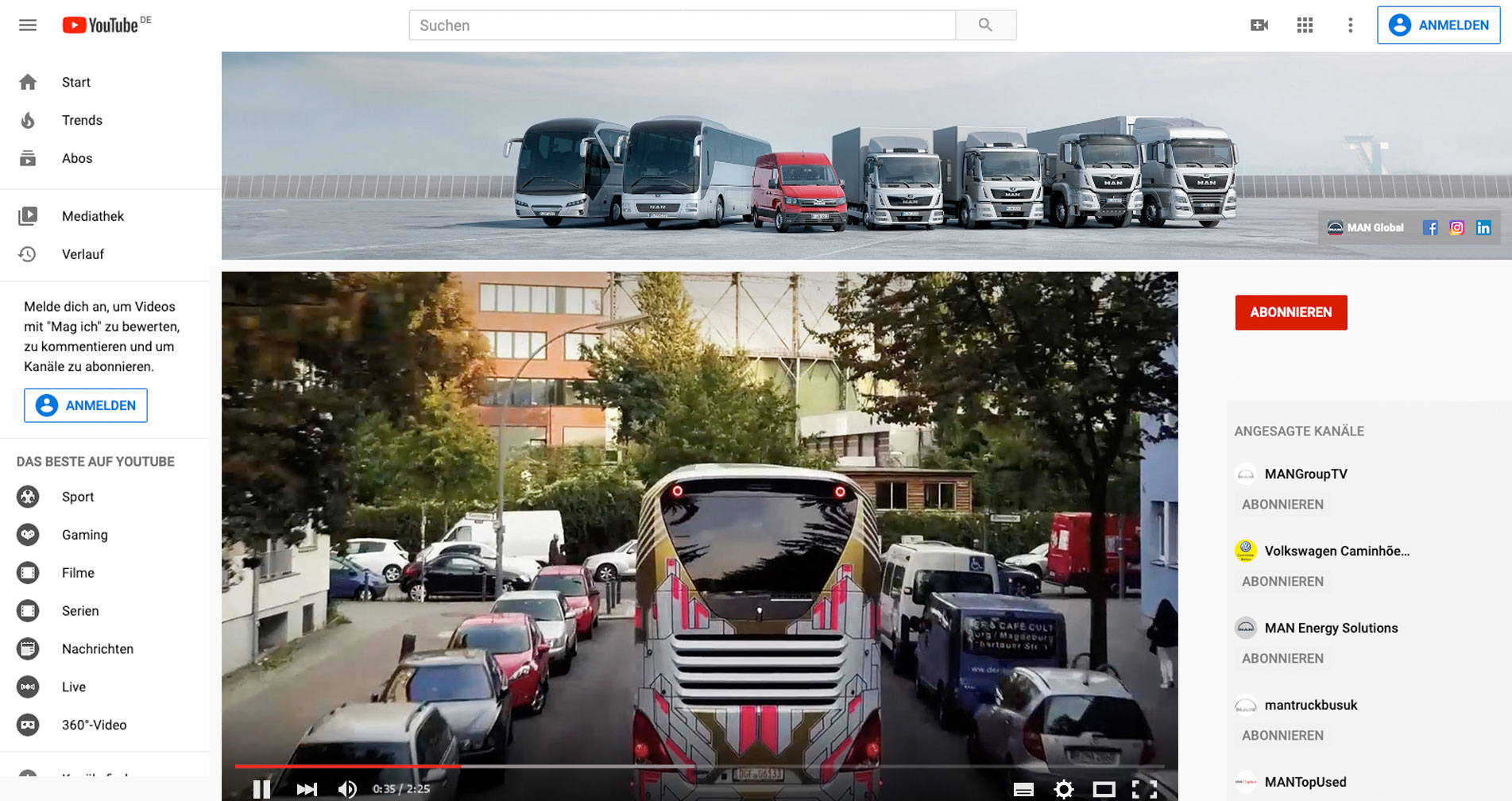 ---
Instagram and Youtube as the most relevant social media channels of the campaign.
MAN Neoplan event film - Youtube edit
Guerrilla marketing action driven by Klebebande tape artists
Accompanied by a film team for social media, the campaign as a result included several interviews with the artists, their conceptual ideation and workflow, reactions of the target group and impressive pictures of the bus models on site in the cities. Storytelling adapted individually to the channels Facebook, Instagram & Insta Stories, Youtube as well as in blogs or on microsites of MAN caused an individual experience for the users of those channels, but also overall as a campaign that belongs together.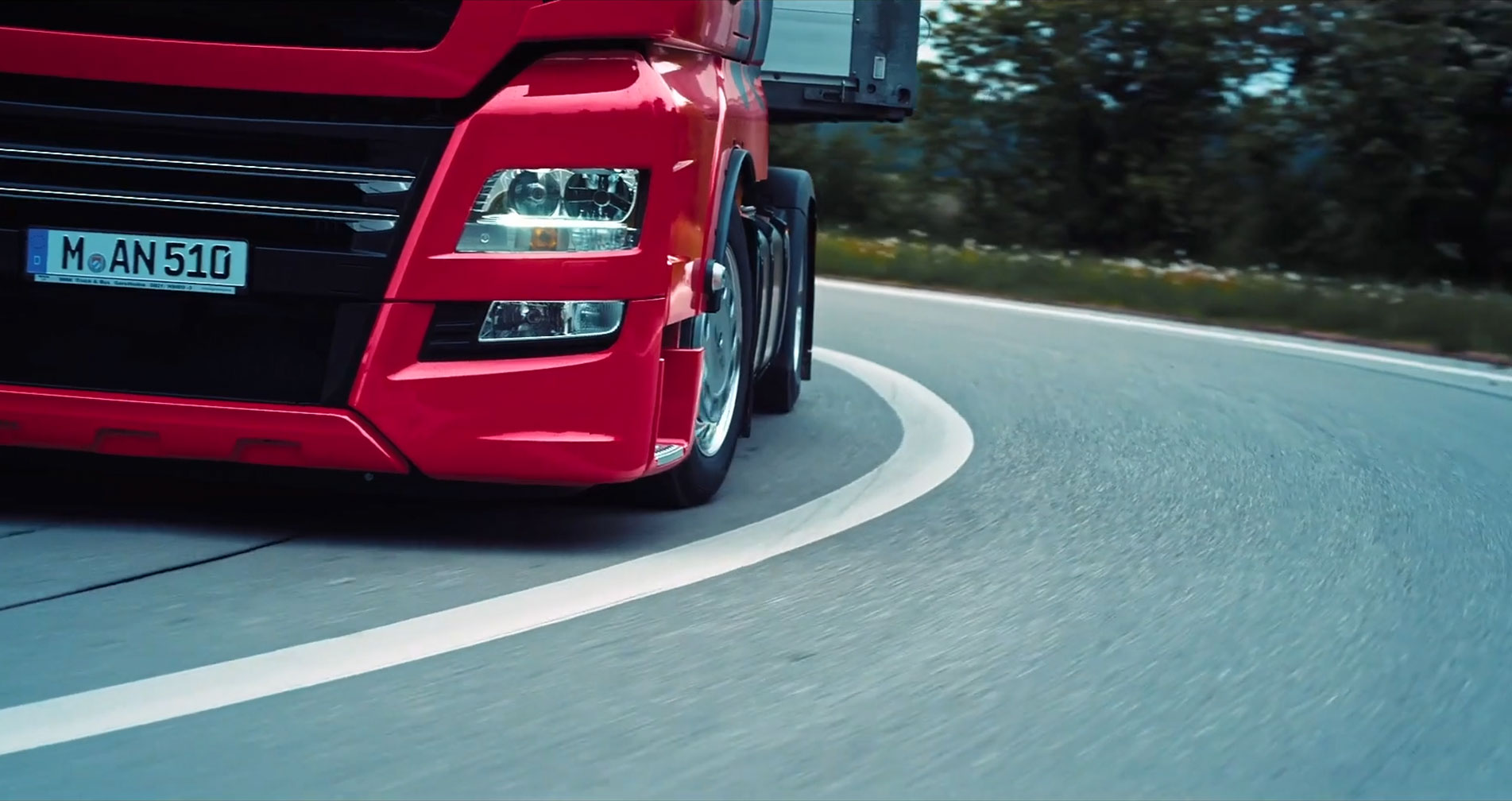 What do the new MAN engines D15 and D26 and the Comfort Steering & Lane Return Assist vehicle assistance systems have in common with the disciplines of a triathlon?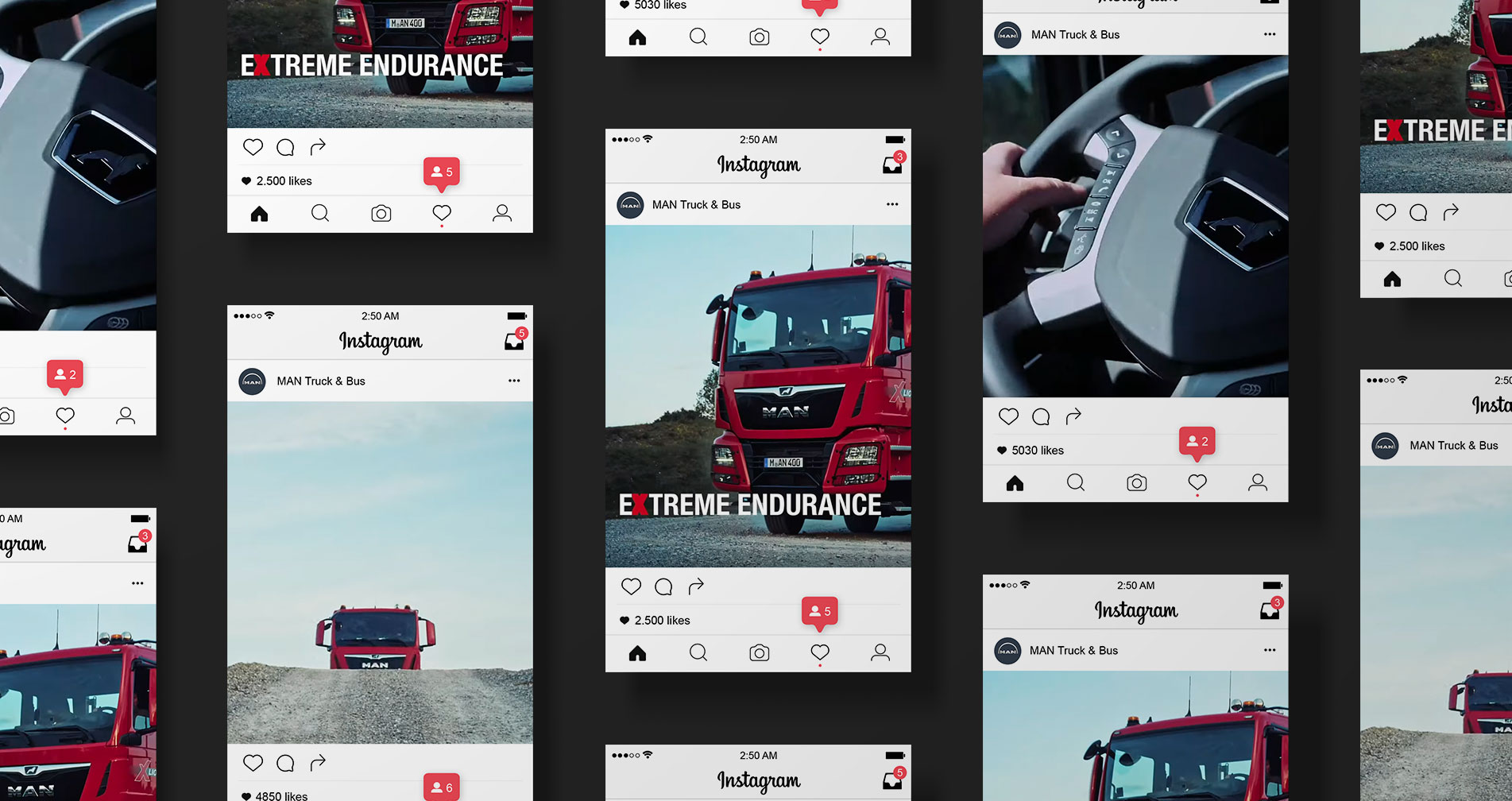 MAN & Ironman triathlon: promoting the MAN XLION equipment packages
In my role as a Creative Director at IBM iX Studios, after discussing the most strategic issues with the client and our in-house strategists, my first conceptual approach was the juxtaposition of the XLION equipment with the requirements of a triathlon. As in sports, the task of a truck driver is to choose the right balance of power, efficiency and precision for a huge variety of everyday challenges. So there are several parallels to the USPs of the MAN XLION equipment packages. What could be more obvious than staging them appropriately and using them in a widely ranged social media campaign?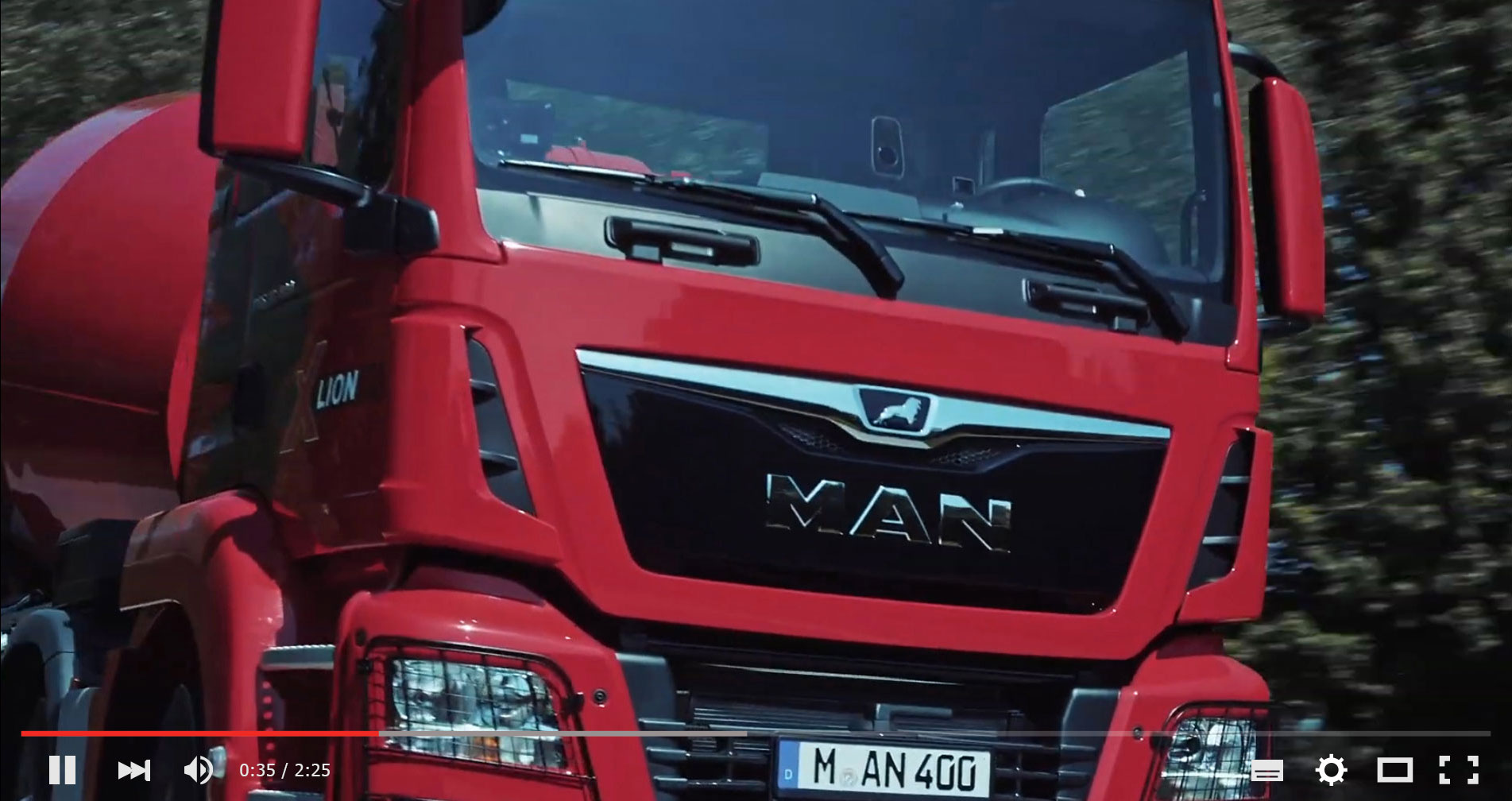 High five on the hero of everyday life! The Iron MAN of traffic
Announced as a premiere during the Bauma trade fair, on which the new packages were presented to the public, MAN was able to reactivate customers directly via the digital channels and could convince fleet managers or sales representatives about the advantages. Not to forget that MAN also has a large fan base that is in daily use with the vehicles. They have to handle all the challenges in the most diverse situations.
MAN XLION - Youtube edits