The entire Q110 is equipped with interactive screens. They react, activated via beacon technology, to the interests of the clients or to the consultants and their business focus.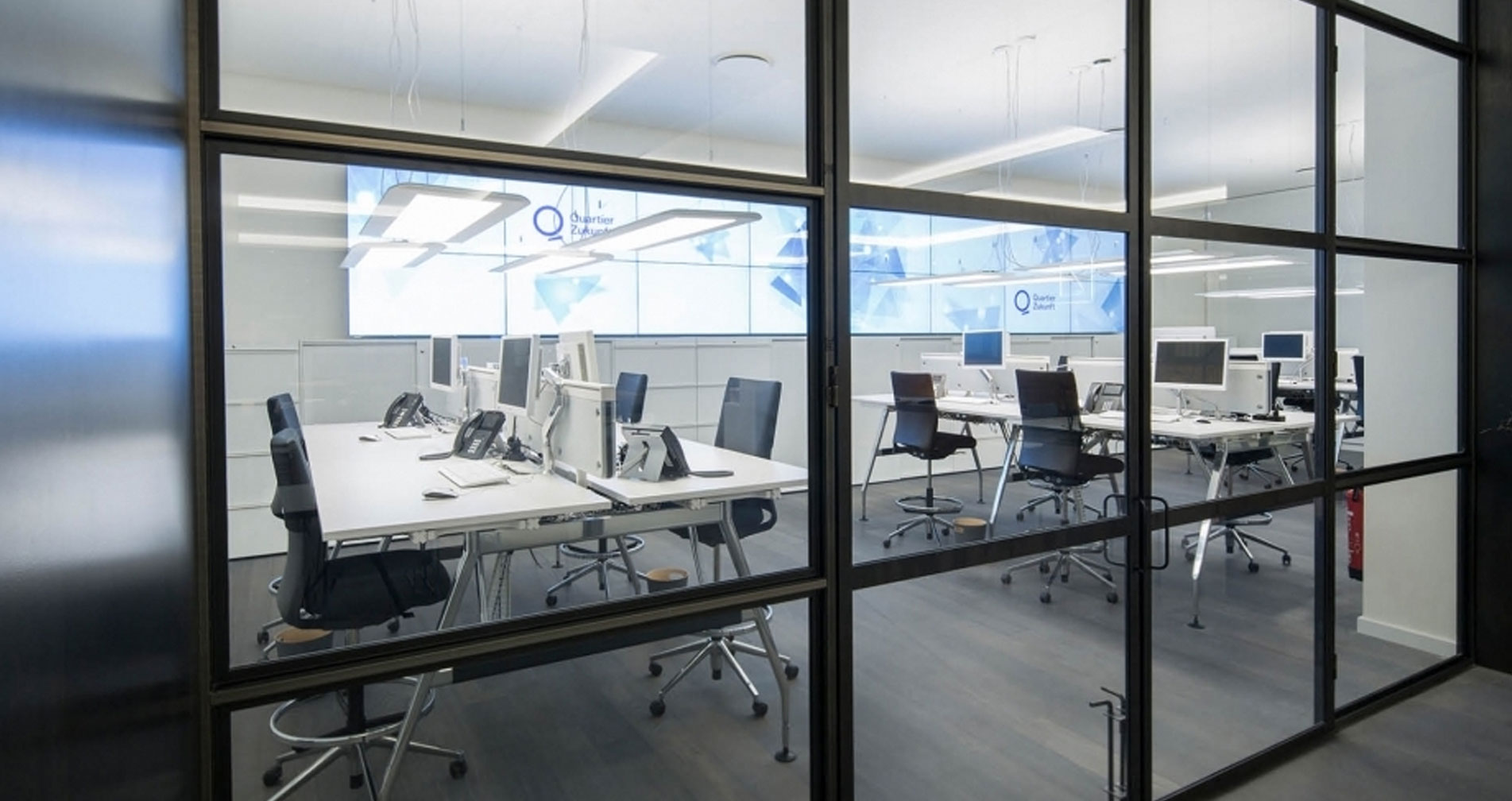 A financial network experience in Berlin
At the end of 2016 the Berlin Deutsche Bank center Q110 at Friedrichstraße became "Quartier Zukunft". For sure, it also got its own branding and visuals. Consequently it turned into a new kind of network with experienced experts, successful start-ups and preferred advisors. From then on, customers could enjoy events and workshops to get to know banking, the capital and much more in a completely new way. They could also simply relax in the Q Café or the Urban Garden and enjoy a quiet moment away from your hectic everyday routine.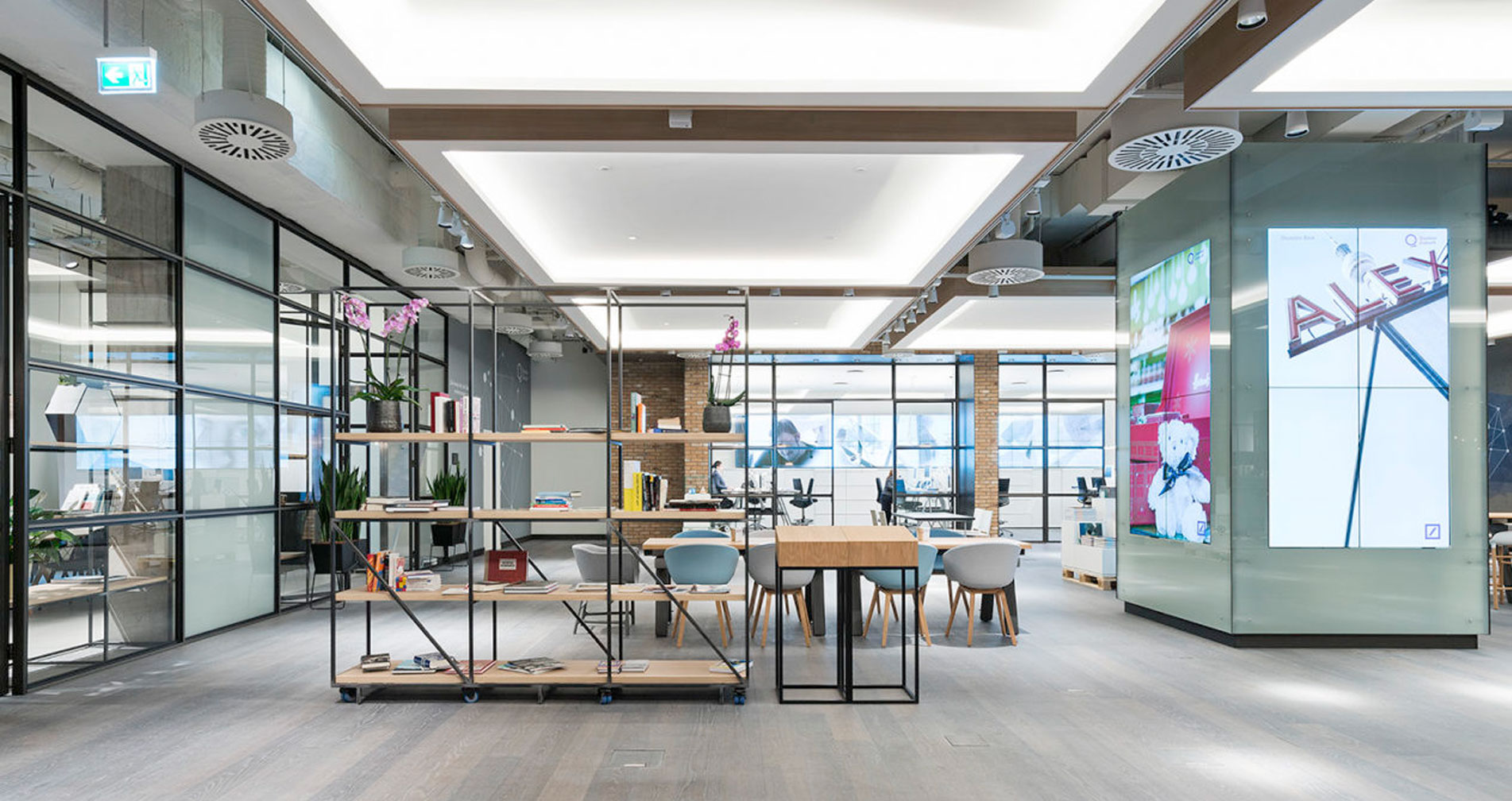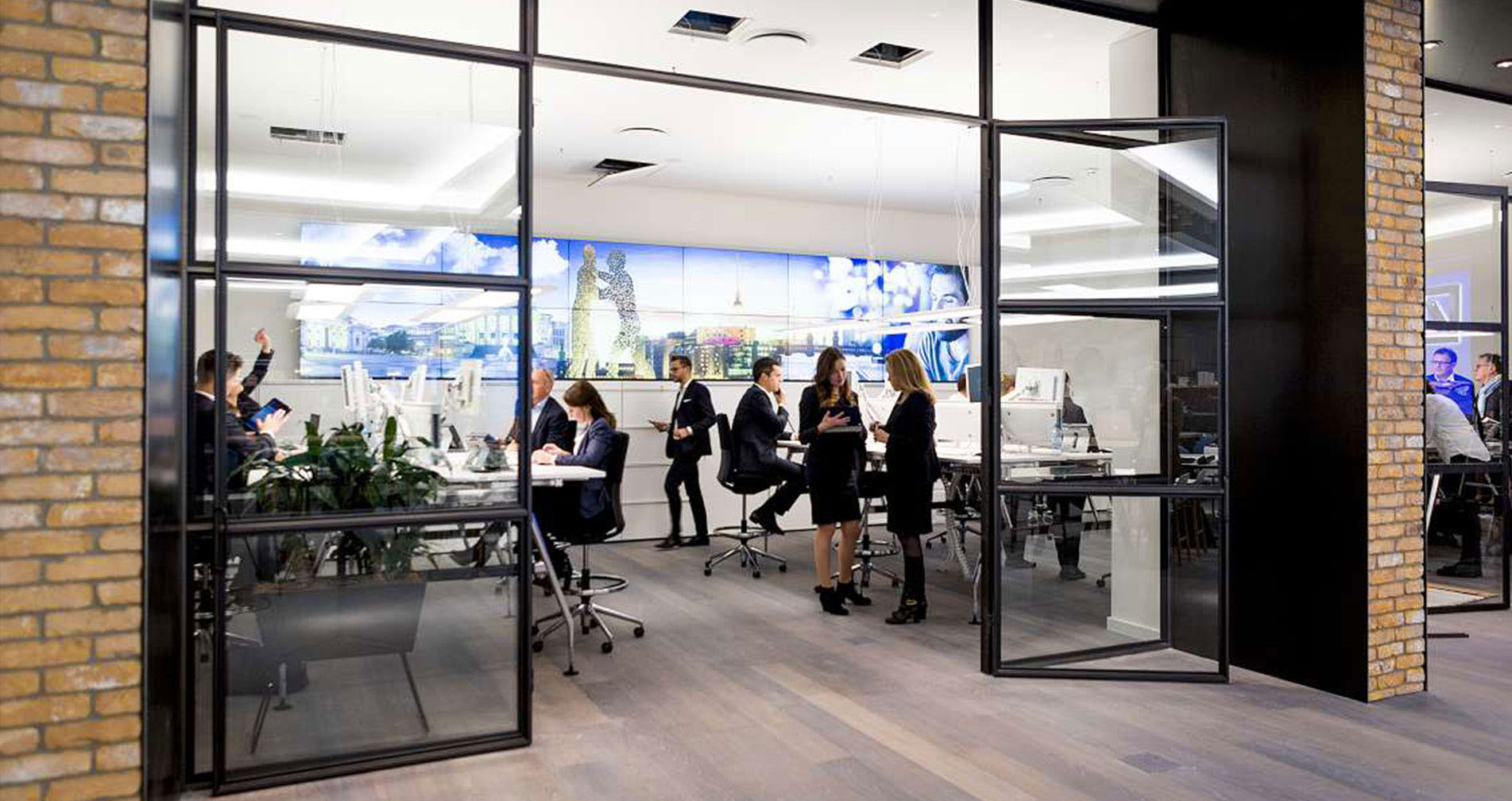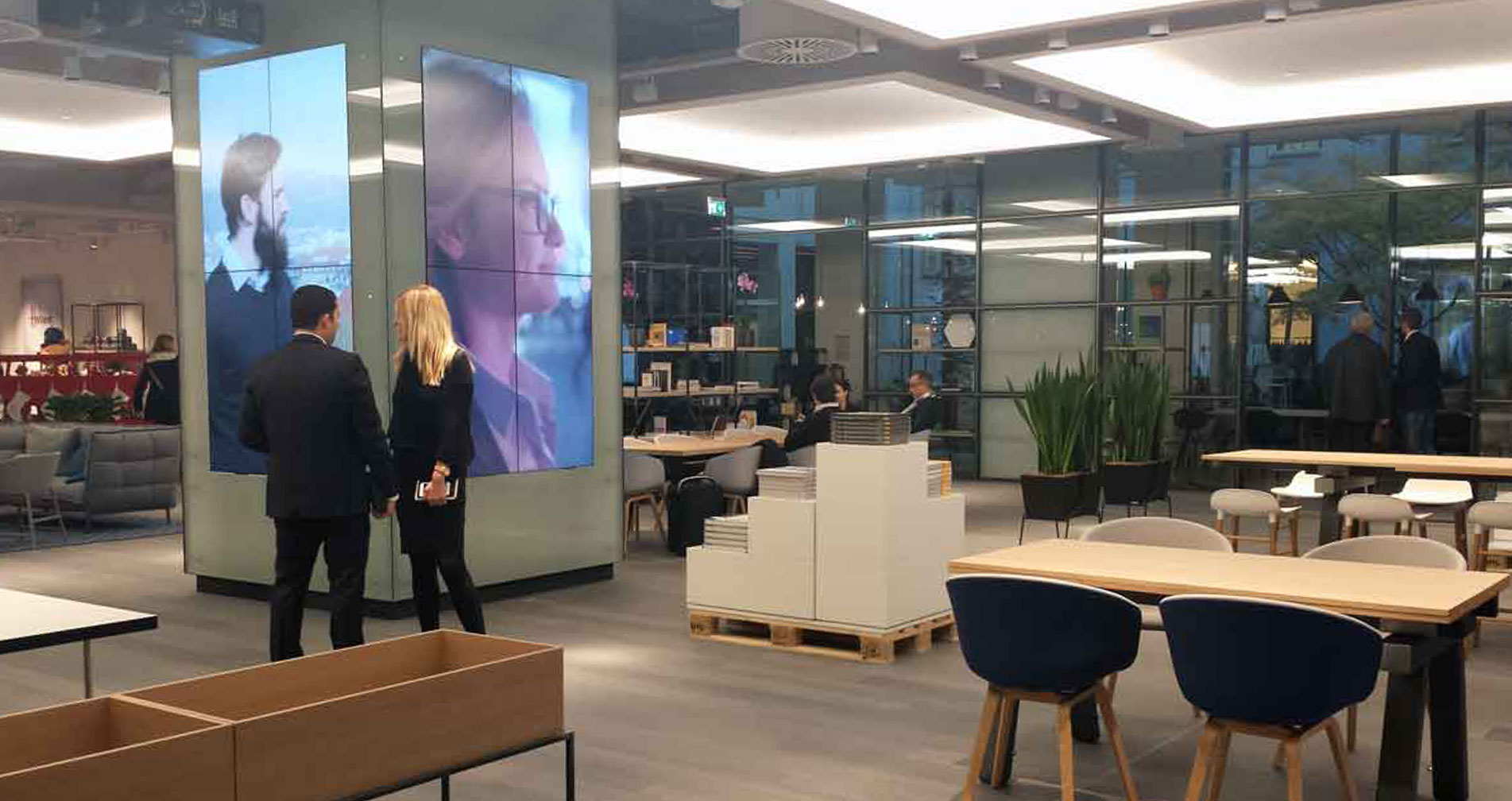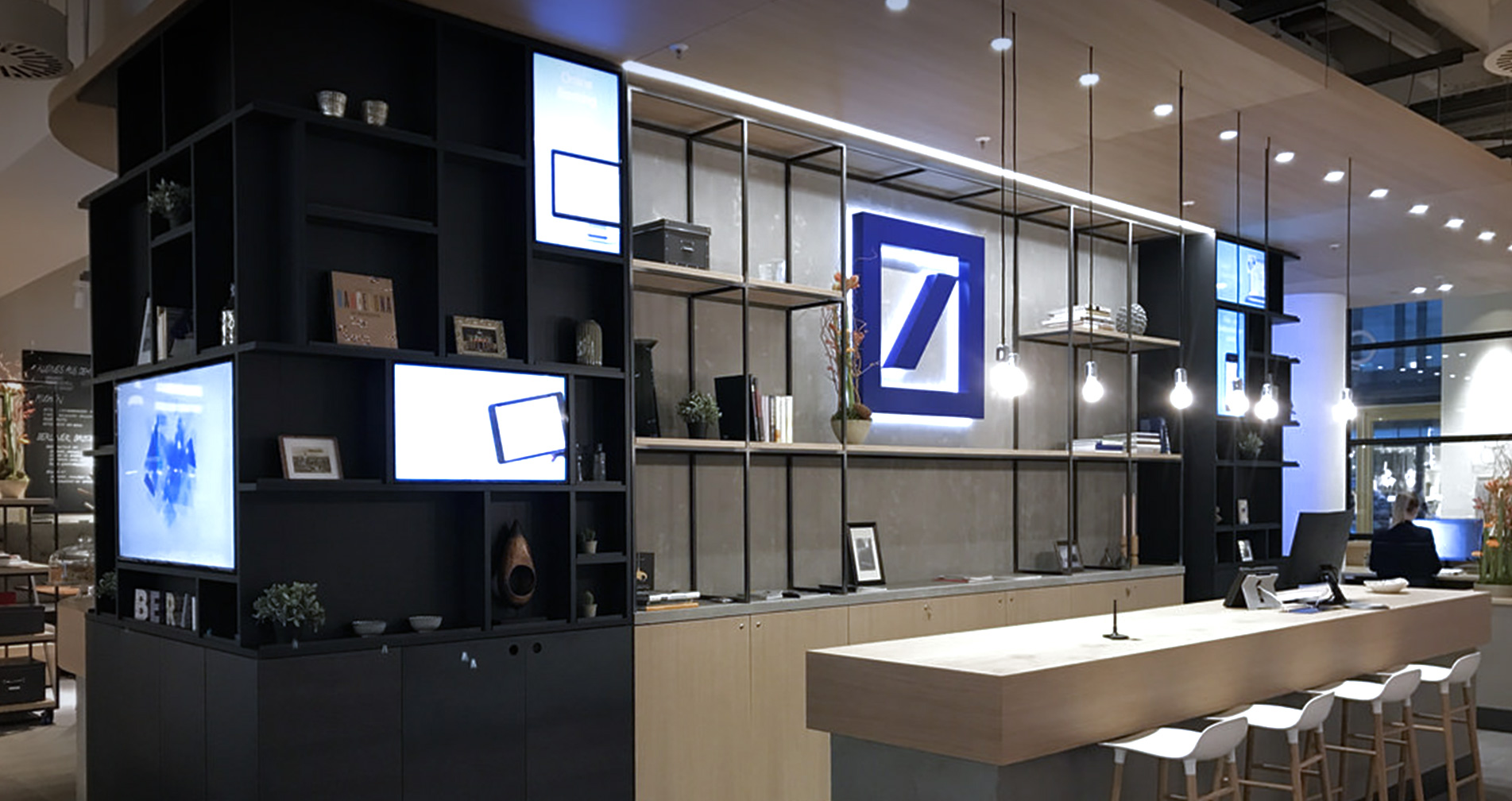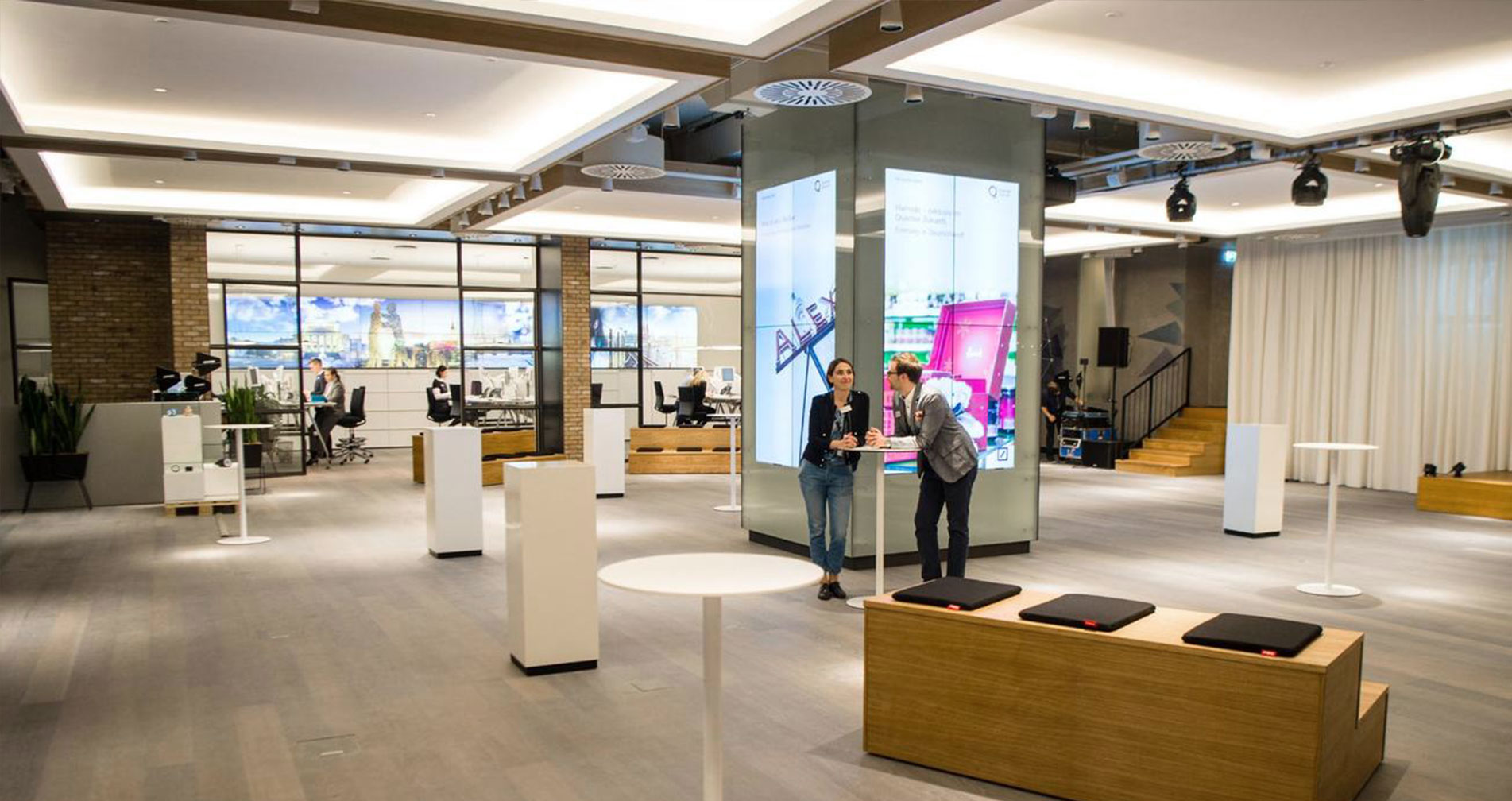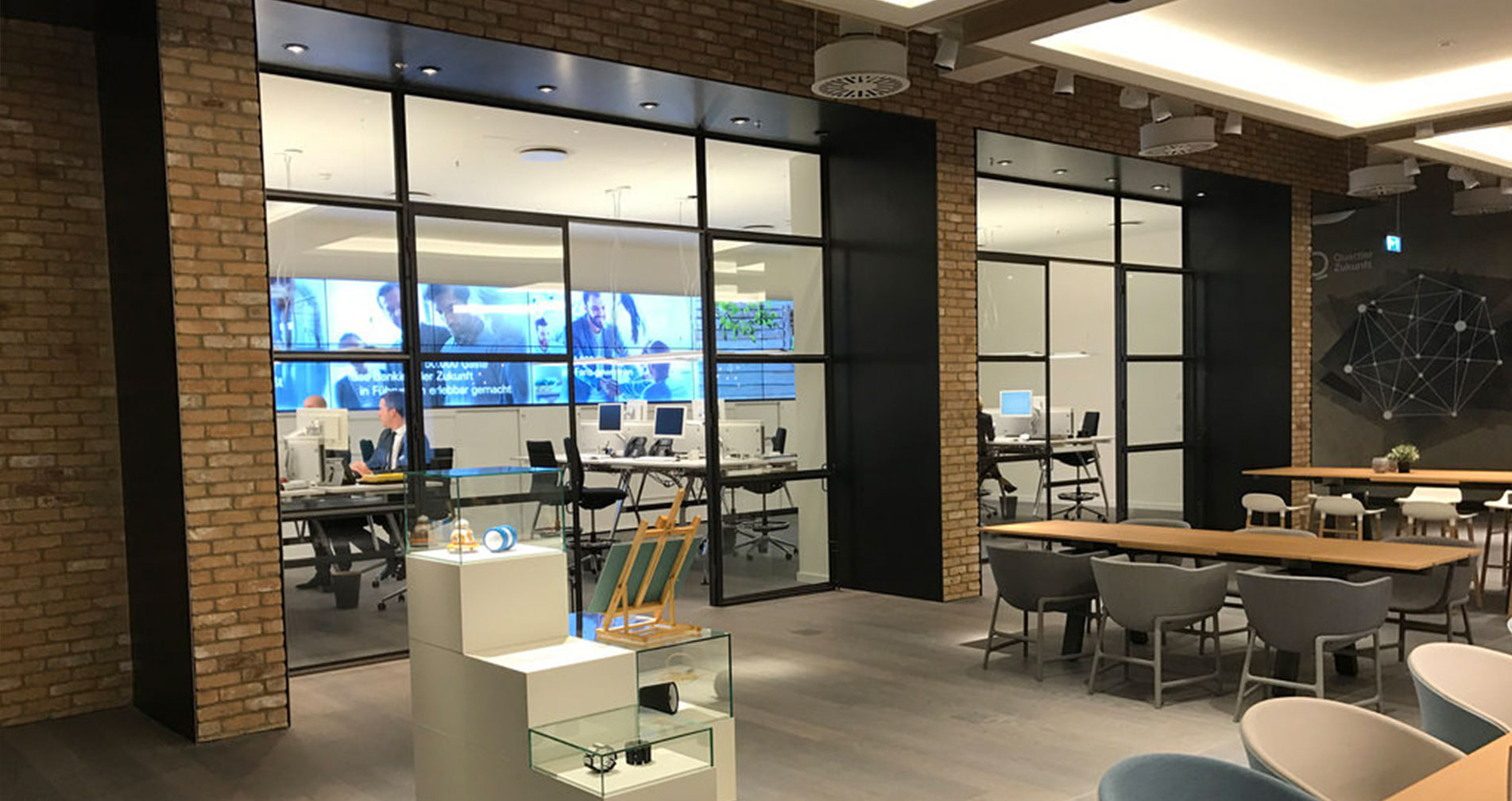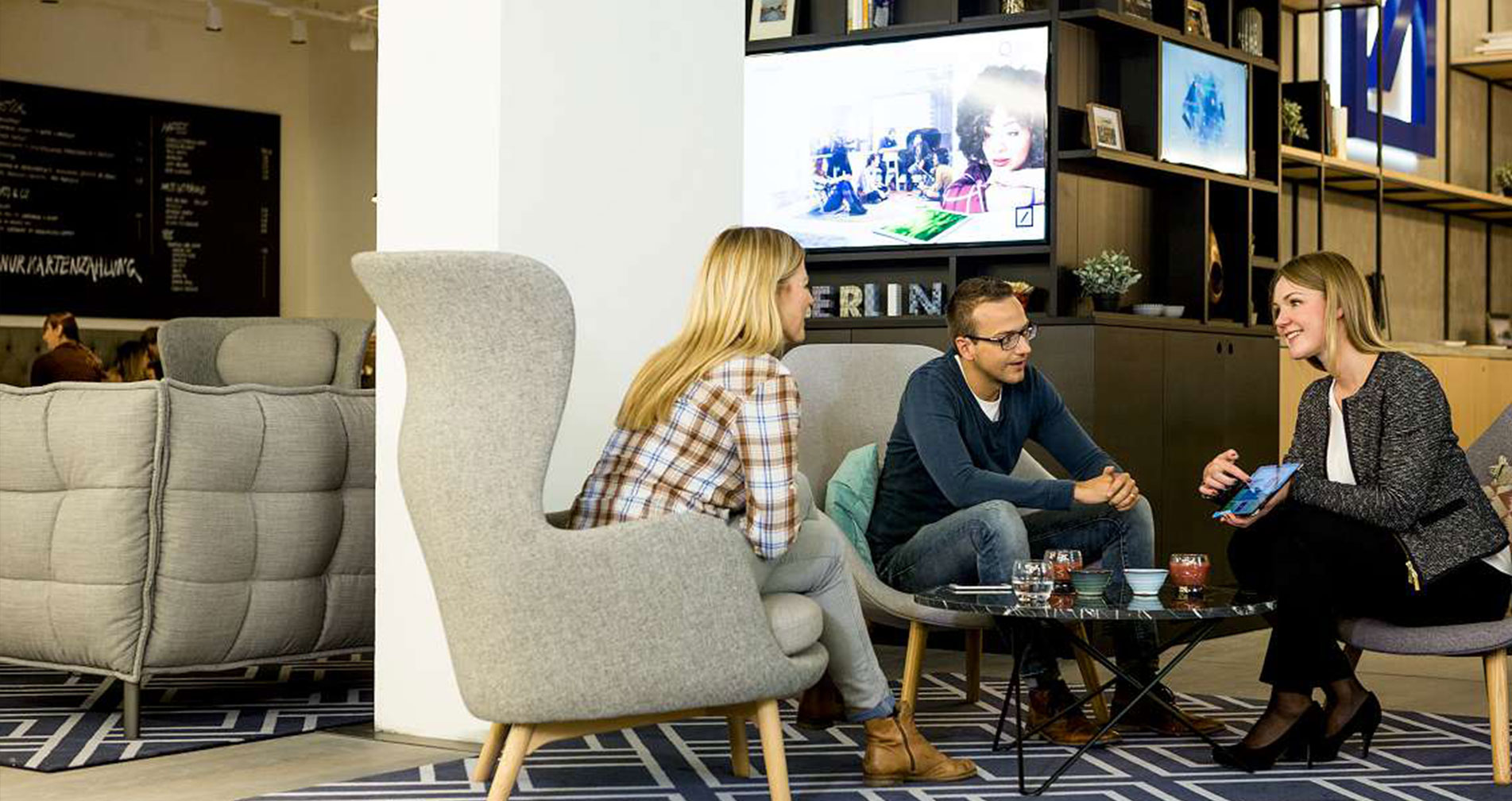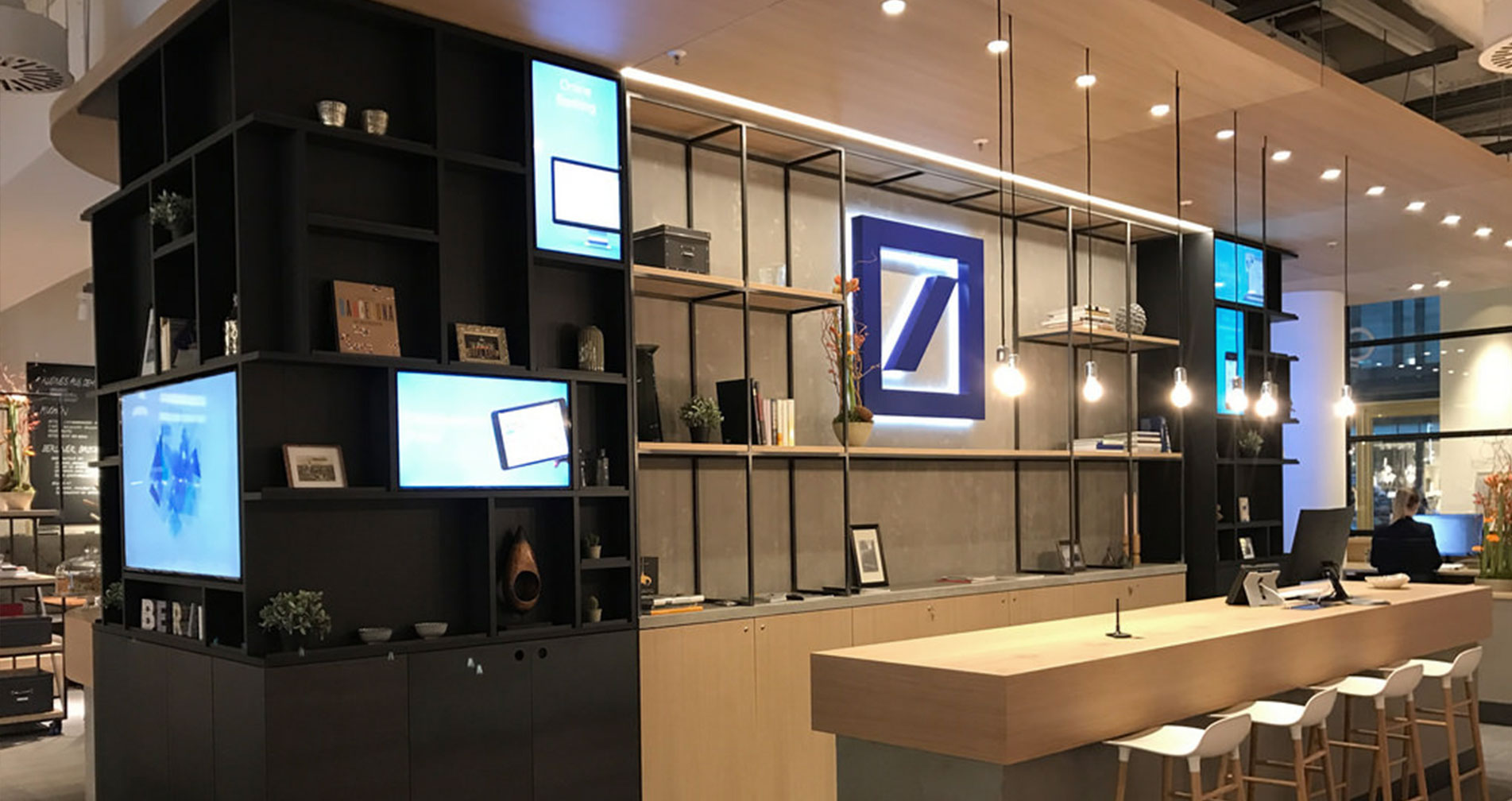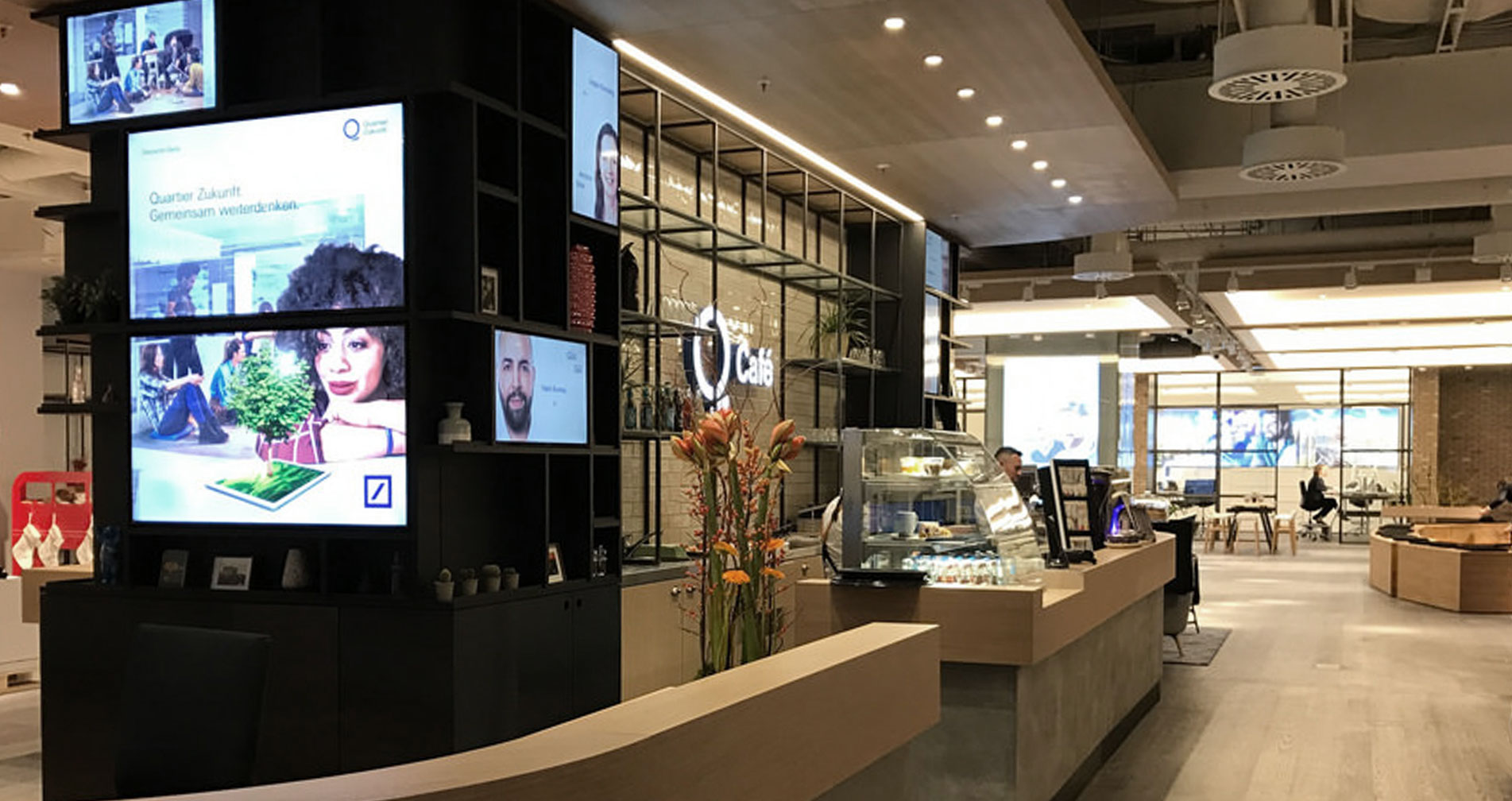 Of course, all of the content is aligned with the visual identity of the Q110.
A consulting center as digital content hub
The basic principle was to make the atmosphere in a bank as pleasant and clear as possible for customers. The waiting zone has various displays from which it can be seen which consultants already are in discussion with other customers, what their main issues are and how long the discussion will take. While one customer is waiting, he receives customized information on possibly interesting products on a tablet on the desk. The monitors installed in his nearer surrounding react to this. In addition, on various high-resolution displays current content from social networks is integrated or current campaigns are played.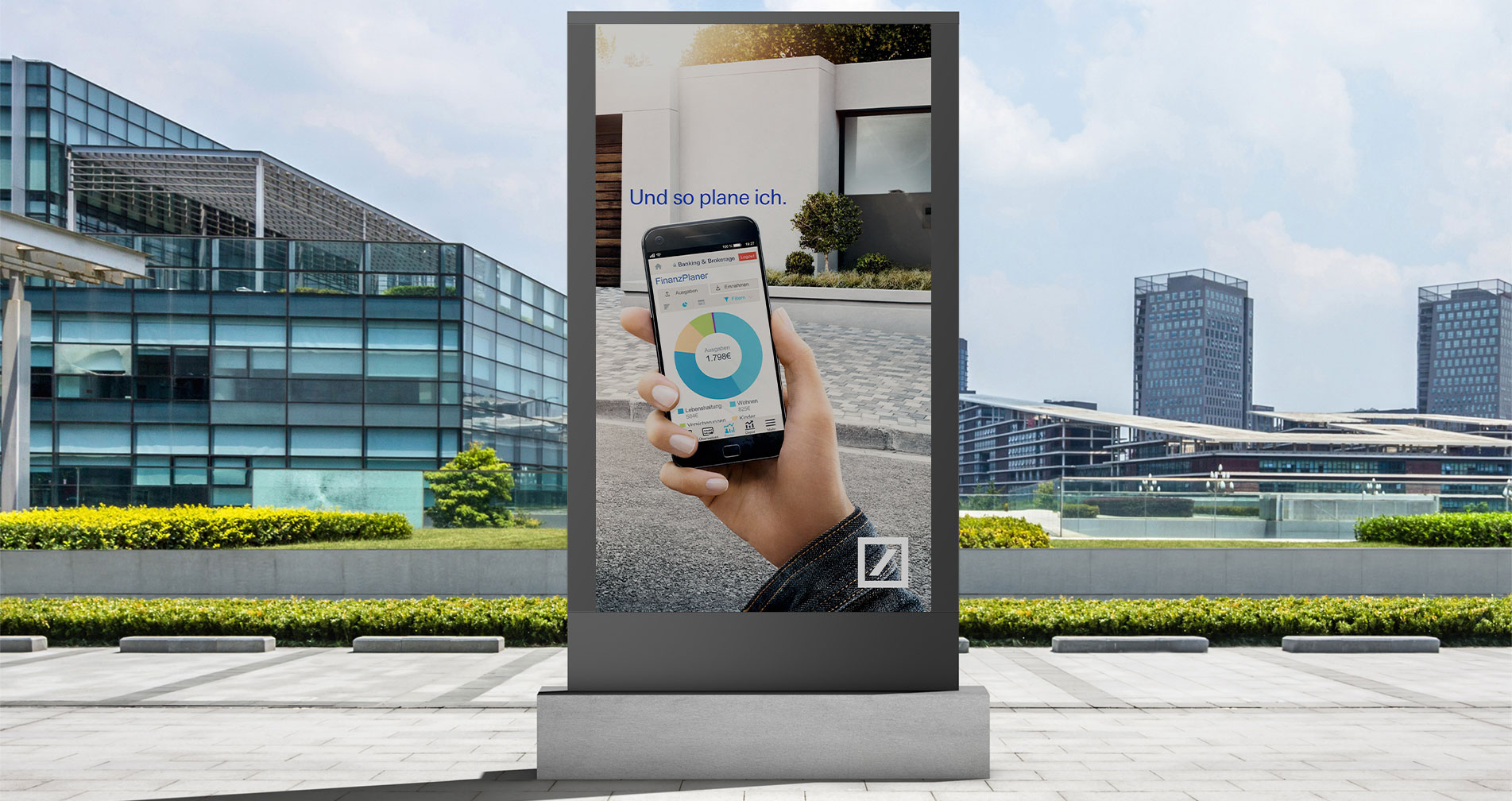 The intended use of digital communication on a certain touch point and the target group-specific playout of relevant content lead to conversion.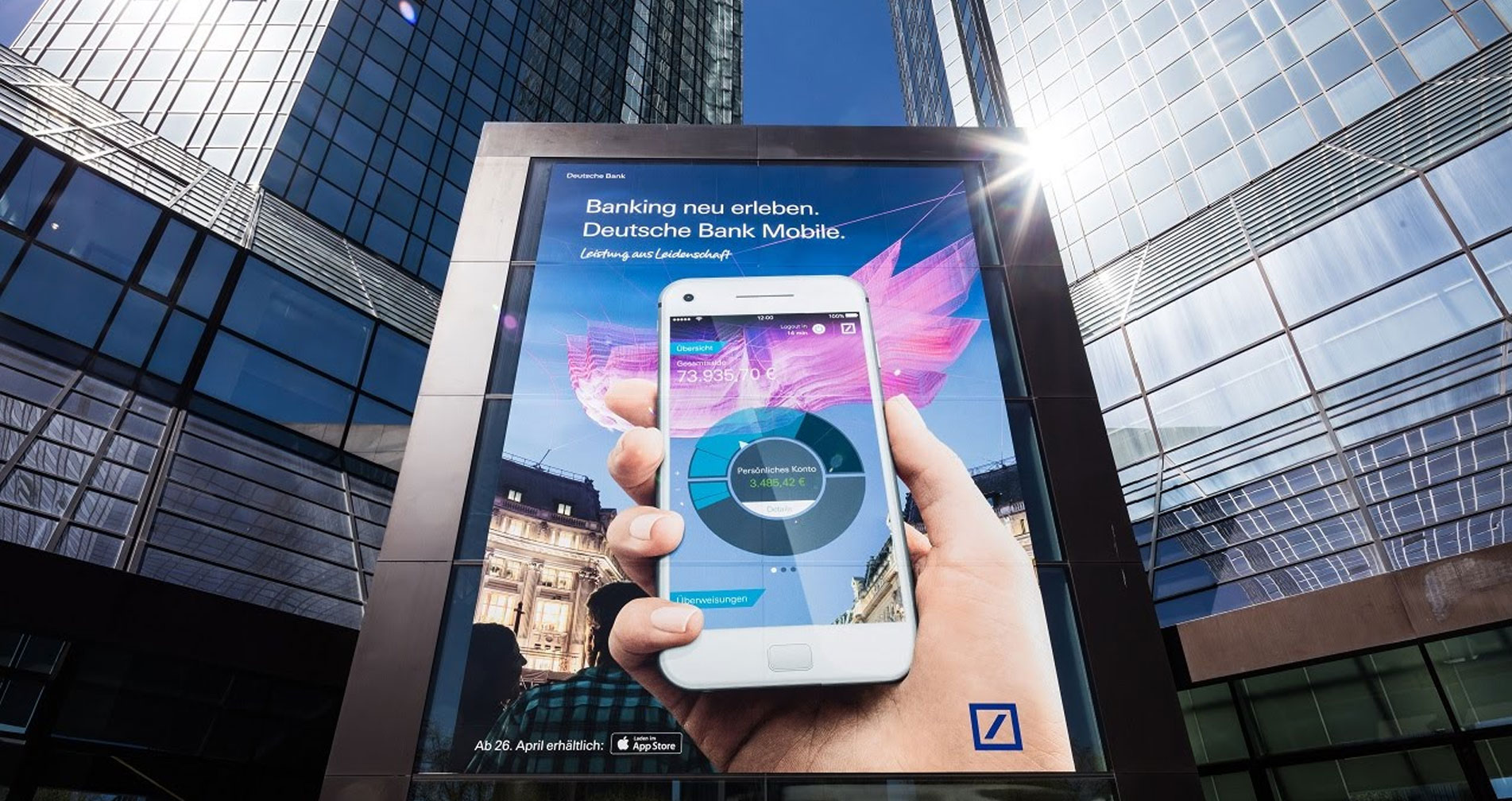 Integrated cross-media communication campaigns for banking products
Despite the "Quartier Zukunft", campaigns related to Deutsche Bank products were always defining the focus of my work. The adaptation of print campaigns to digital, e.g. for the web, for social media, digital signage in the store or DOOH or their preparation for corresponding channels have always been an essential part of this. This approach of using the right content at the right time at the right place for the right person applies not only to the strategy, it also matters during the process from conception to implementation.
Too much information?
It is no longer a question of communicating as much information as possible with equal priority, much more a question of filtering the important information for the user. In motion design or motion picture the temporal aspect is an advantage, in the interactive media the user's behavior. This is eminently the case with banking products, which are often difficult to grasp in terms of their complexity.