---
Exhibits give spectators an insight into current social and economic trends, but also into current development topics.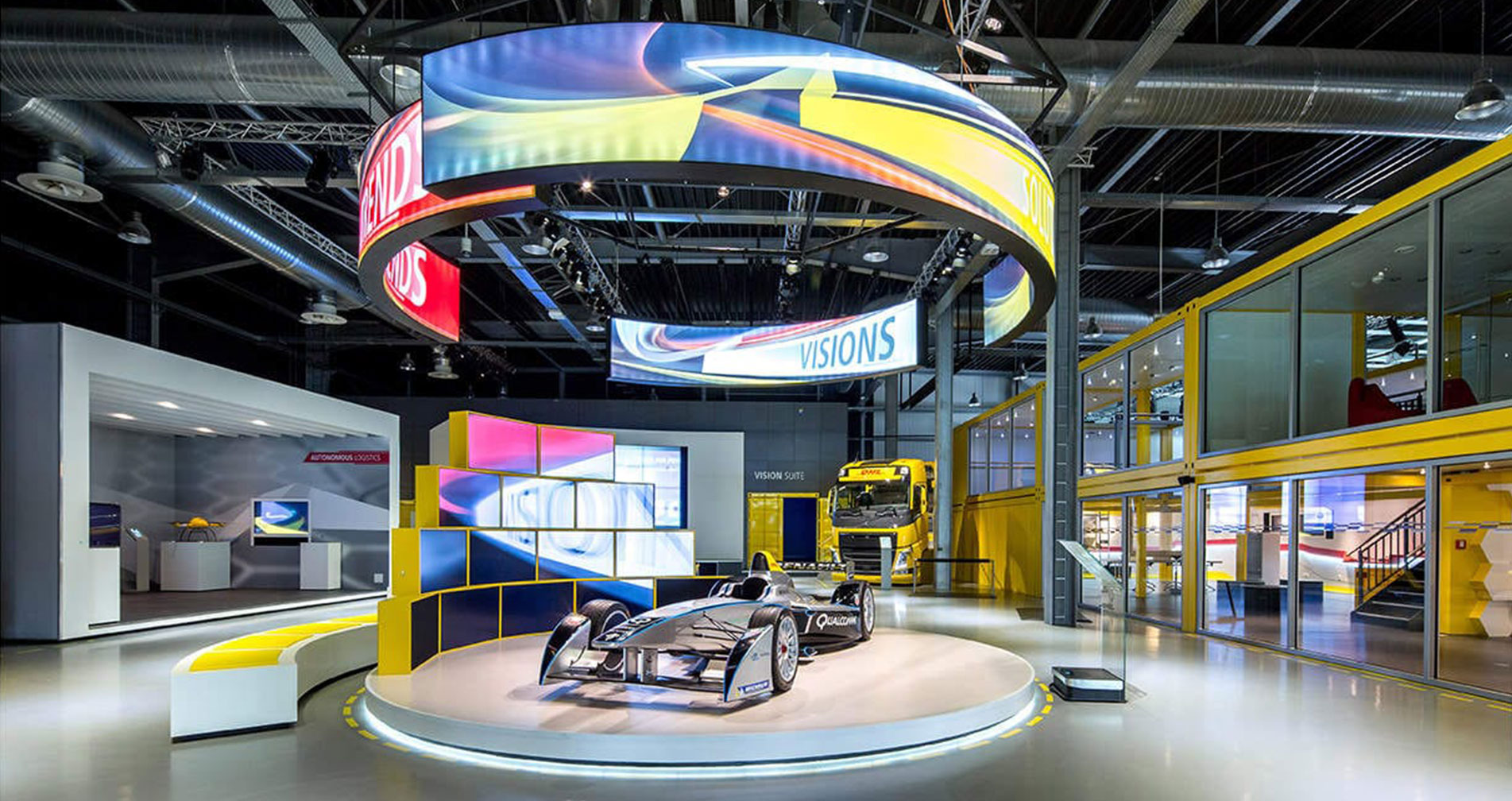 Innovative leadership for future logistics
How a logistics company has to position itself for the future can be seen in the DHL Innovation Center. To present a solutions portfolio, to do trend research and to invite customers and partners for workshops and events, the company has created an ambitious exhibition area in 2015. There, visitors can explore the world of tomorrow. In Troisdorf, near Cologne, one can find a huge showroom with all the topics related to mobility, technology and logistics prepared as an interactive, audiovisual exhibition.
The mindset of an enterprise visualized in motion pictures as part of an installation
As content for the big screens, the company's values and visions had to be dramaturgically prepared as a film. Enriched with visual effects and motion graphics, it was a challenge however, not to play it out as a high-resolution film only, also the irregular arrangement of the screens within the installation played a relevant role. In 8k resolution, it was important to prepare footage and find the optimal positioning on typographic elements.
The bigger the better? Size surely matters
Of course also the tempo of editing and the positioning of essential parts of the image were essential parameters in these dimensions. Because the viewer should understand the message even within a restricted field of vision.